Air pollution posing existential threats
ISLAMABAD: The hazardous smog phenomenon being carcinogenic causing around 14 deaths per year in the country has been left unshackled as the incumbent government despite its "Clean and Green Pakistan" and 10 Billion Tree Tsunami projects failed to launch a massive public awareness campaign on smog.
Talking to the Media Member of National Assembly (MNA) Pakistan Muslim League Nawaz (PML-N) and member of parliamentary caucus for climate change Romina Khurshid Alam said that no doubt smog has appeared to be a serious environmental threat to not only our country rather the entire globe. She added that since the issue was very complex and demanded to create awareness at a very basic level.
"The farmers do not understand what is climate change and smog. It is need of the hour to develop the understanding at the very basic level as they unwittingly contribute to the pollution and directly get affected through it," she said.
She said that there has been a serious outbreak of dengue fever, which caused number of threats across the country but the then Punjab proactively mitigated the risk with effective and inclusive public awareness campaigns where not only health department's dengue sanitary patrols rather students of all public colleges were engaged in the process.
Director General Environment Protection Agency (EPA) Farzana Altaf Shah said, "Smog is a silent killer as everybody breathes the polluted air with lethal air pollutants including particulate matter (PM25, PM10), Sulphur dioxide (SO2), ground-level ozone (O3) and others are penetrating through the respiratory tract investing in the lungs and ultimately causing lungs cancer."
She said that a smoker merely impacts two to four people next to him whereas the harmful smoke of garbage burning, dirty grease or engine oil-soaked linen burnt by motor mechanics and harmful industrial emissions at once directly affect numerous populations inhabiting in a sector or in the city.
"A mass public awareness campaign would definitely help in sensitizing public over the grave issue of smog and depleting quality ambiance in every city of the country which would help in saving many precious lives," she added.
Medical expert Dr. Waseem Khawaja said during the smog prevalence in winter season asthmatic patients, children, women being vulnerable explicitly get respiratory complications, eye irritation and diseases, and breathing issues. He said every person despite age and gender should wear pollution mask while traveling outdoors and drink warm water whereas eating spicy and sour food items would aggravate the declining health condition due to Smog effects.
"Citizens must avoid unnecessary outdoor visits and wash nostrils with water to remove dust and carbon got intact in the respiratory tract after getting back home," he added.
France says protests no excuse to curb climate battle
EXCLUSIVE PHOTOS BY AMAR GURIRO IN POLAND
KATOWICE: France said today at the UN climate talks it fears certain countries will exploit the "yellow vest" protests to curb their ambitions in the fight against global warming.
The "yellow vests", clad in the luminous safety jackets carried by law in all French cars, began slowing or blocking traffic on roads around France last month in protest against anti-pollution fuel tax hikes.
The demonstrations have snowballed, leading to calls to topple French President Emmanuel Macron, accused of favoring the rich.
"It would be dangerous to blame the environment for this entire crisis. It's a broader political, economic and social problem," said Brune Poirson, French secretary of state for the ecological transition.
She spoke to reporters on the margins of the UN climate talks in Katowice, Poland, adding that she was notably there "to help countries decode" the situation in France.
"The 'yellow vest' movement is much broader and goes way beyond the single issue of ecological transition, so I believe one should not conflate things," Poirson said.
"The risk is that other countries… will use what happened in France and reduce it to a question of ecological transition and a poorly received carbon tax in order to also curb their ambitions regarding the climate."
Conceding the need to figure out a way to transition to clean energy "in the fairest way possible", Poirson said, "the end goal remains the same, namely to get over our oil dependence and speed up the ecological transition".
Officials from nearly 200 countries are meeting in Katowice until the end of the week to try to flesh out the promises agreed in the 2015 Paris climate accord.
Country to receive rain, snowfall: PMD
ISLAMABAD: Pakistan Meteorological Department (PMD) forecast rain and snowfall in upper and central parts of the country till Tuesday.
According to the weather advisory issued by PMD, a westerly wave is affecting western and upper parts and likely to affect central parts of the country.
According to PMD, rain with the thunderstorm is expected at scattered places in Quetta, Zhob, Malakand, Hazara, Mardan, Peshawar, Kohat, Rawalpindi, Gujranwala, Lahore, Faisalabad, Sargodha, D.G.Khan divisions, Islamabad, Gilgit-Baltistan and Kashmir, Bannu, D.I.Khan, Multan, Sahiwal, Bahawalpur, and Karachi divisions.
Snowfall is also predicted in Malakand division Swat, Chitral, Kalam Malamjabba, upper Dir, Hazara division, Murree, Galliyat, Kashmir and Gilgit-Baltistan.
Fog: 5 injured in a road accident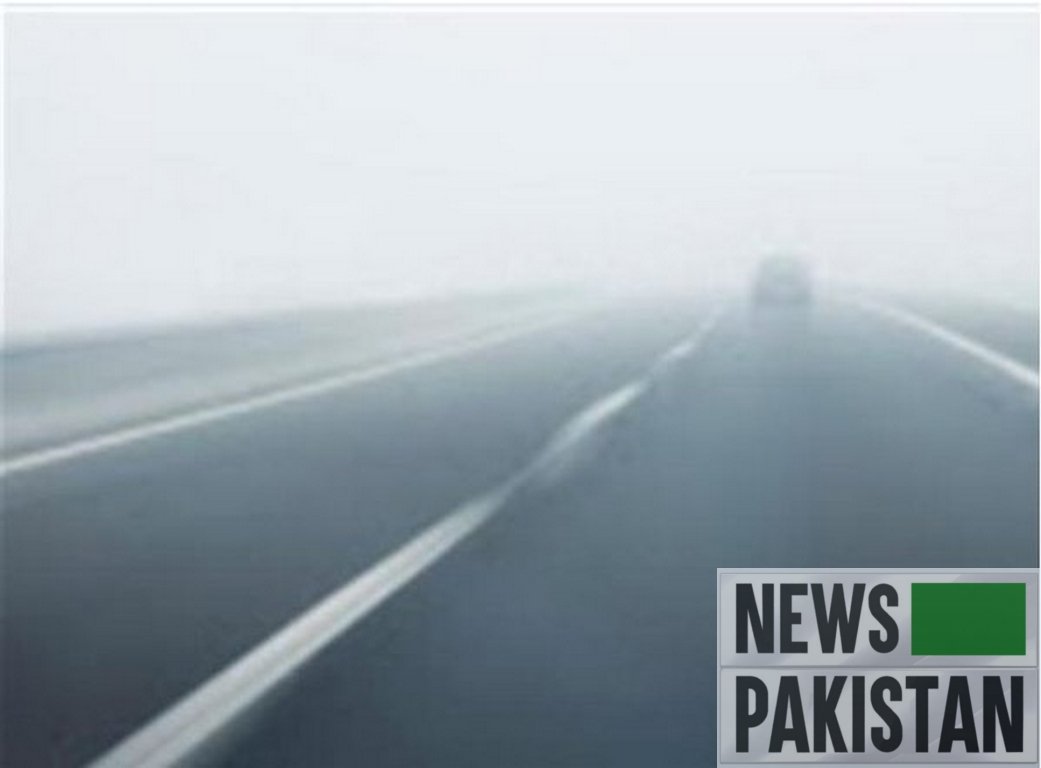 ISLAMABAD: Five persons were injured as nine vehicles collided on the M-2 Motorway this morning.
According to a spokesman of the Motorway Police, the accident occurred near Kala Shah Kaku on Lahore Islamabad Motorway due to dense fog. He said that the rescue and relief operation is underway at the moment.
Meanwhile, M-2 from Lahore to Islamabad, M-3 from Pindi Bhattian to Faisalabad and M-4 from Faisalabad to Gojra have been closed for all types of traffic.
The Motorway Police has advised the general public to avoid unnecessary traveling on national highways and motorways.