Air pollution posing existential threats
ISLAMABAD: The hazardous smog phenomenon being carcinogenic causing around 14 deaths per year in the country has been left unshackled as the incumbent government despite its "Clean and Green Pakistan" and 10 Billion Tree Tsunami projects failed to launch a massive public awareness campaign on smog.
Talking to the Media Member of National Assembly (MNA) Pakistan Muslim League Nawaz (PML-N) and member of parliamentary caucus for climate change Romina Khurshid Alam said that no doubt smog has appeared to be a serious environmental threat to not only our country rather the entire globe. She added that since the issue was very complex and demanded to create awareness at a very basic level.
"The farmers do not understand what is climate change and smog. It is need of the hour to develop the understanding at the very basic level as they unwittingly contribute to the pollution and directly get affected through it," she said.
She said that there has been a serious outbreak of dengue fever, which caused number of threats across the country but the then Punjab proactively mitigated the risk with effective and inclusive public awareness campaigns where not only health department's dengue sanitary patrols rather students of all public colleges were engaged in the process.
Director General Environment Protection Agency (EPA) Farzana Altaf Shah said, "Smog is a silent killer as everybody breathes the polluted air with lethal air pollutants including particulate matter (PM25, PM10), Sulphur dioxide (SO2), ground-level ozone (O3) and others are penetrating through the respiratory tract investing in the lungs and ultimately causing lungs cancer."
She said that a smoker merely impacts two to four people next to him whereas the harmful smoke of garbage burning, dirty grease or engine oil-soaked linen burnt by motor mechanics and harmful industrial emissions at once directly affect numerous populations inhabiting in a sector or in the city.
"A mass public awareness campaign would definitely help in sensitizing public over the grave issue of smog and depleting quality ambiance in every city of the country which would help in saving many precious lives," she added.
Medical expert Dr. Waseem Khawaja said during the smog prevalence in winter season asthmatic patients, children, women being vulnerable explicitly get respiratory complications, eye irritation and diseases, and breathing issues. He said every person despite age and gender should wear pollution mask while traveling outdoors and drink warm water whereas eating spicy and sour food items would aggravate the declining health condition due to Smog effects.
"Citizens must avoid unnecessary outdoor visits and wash nostrils with water to remove dust and carbon got intact in the respiratory tract after getting back home," he added.
More rains likely from Sunday evening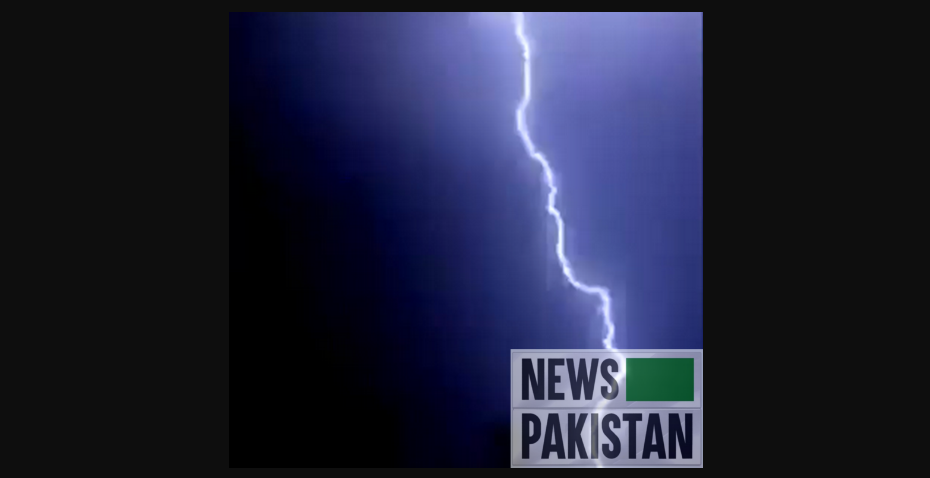 LAHORE: More rain and thundershowers are expected in Punjab including provincial capital during the next 24 hours as a strong rain-bearing system is likely to enter the country on Sunday evening/night, which would persist till Friday.
In the initial phase, rain is expected at scattered places in Upper Punjab — Rawalpindi, Gujranwala, Lahore, Sargodha and Faisalabad divisions, Islamabad, Gilgit-Baltistan, Kashmir on Sunday evening and Monday, according to Met. Office. In the final phase, this weather system is likely to further intensify on Tuesday evening and night and may persist till Friday. The maximum temperature in the provincial capital on Saturday was recorded as 20 degree Celsius.
UN announces roadmap to Climate Summit in 2019
UNITED NATIONS: The year 2019 is the "last chance" for the international community to take effective action on climate change, General Assembly President Maria Espinosa has said during a briefing to announce the UN's roadmap to the Climate Summit in September.
Ms Espinosa was speaking alongside the Special Envoy of the Secretary-General on the Climate Summit, Ambassador Luis Alfonso de Alba of Mexico, at UN Headquarters in New York on Thursday.
Ms Espinosa said that with the deadline for achieving the first targets of the 2030 Agenda for Sustainable Development fast approaching, described by Secretary-General António Guterres as "the UN's blueprint for peace, justice and prosperity on a healthy planet", the world stood at a crossroads.
Two-thirds of these targets, she said, depend on climate and environment goals, and a five-fold increase in commitments from their current levels is needed in order to meet the targets set at the landmark 2015 Paris Agreement on dealing with greenhouse gas emissions mitigation, adaptation and finance, due to come into force in 2020.
The General Assembly president walked the representatives of Member States through some of the key events of 2019, leading up to, and following, the Climate Summit.
All of the events, she said, share two goals: a doubling of commitments and ambition at a national level, and ensuring the inclusion of diverse groups in the process of climate action.
March will see the General Assembly High-Level Meeting on Climate and Sustainable Development for All, which is intended to build on the success of COP24, the 2018 climate conference in Katowice, Poland, which led to the establishment of a "rulebook" for the reporting of emissions and the progress made in cutting them, every year from 2024.
The March meeting will welcome representatives of the private sector, civil society and young people, and look to harness the enthusiasm of the latter group, who, said Ms Espinosa, will be most affected by a warming world.
app
Media's role in disaster management
ISLAMABAD: National Institute of Disaster Management (NIDM) today organized a workshop on 'Contributions by media in Disaster Risk Reduction' to educate journalists for effective and credible reporting during disasters and their role in awareness.
The workshop organized aimed at introducing basic disaster risk management (DRM) concepts, global frameworks, disaster management system, roles and responsibilities and investing on preparedness and contribution of media in disaster risk reduction (DRR) for long term mitigation. Senior Capacity Building Specialist, NIDM Brig (R) Fiaz Hussain Shah while moderating the inaugural session said that there was no concept of effective reporting without basic knowledge of disaster management.
He imparted disaster management to basic DRM concepts, terms and cycles. He also invited the participants to actively participate during the session.  Member Operations, National Disaster Management Authority (NDMA) Brig Mukhtar Ahmed briefed the participants on DM systems and roles and responsibilities of authorities. He said that there was a three-tier disaster management mechanism in the Authority.
In case of disaster situation information management starts from district disaster management authority (DDMA) reaching to provincial disaster management authority (PDMA) and then to NDMA, he said. The contingency planning was of significant importance for effective DRM which started from district level to provincial and was then coordinated with NDMA, he informed.  He said that NDMA had strengthened its response mechanism and built 5 mega warehouses with storage of non-food items to be utilized in disasters.  Brig Mukhtar said that media's commitment for information flow and credibility was of outmost importance in DRM.
Member DRR, NDMA Idris Mehsud deliberated upon on the investing on preparedness and contribution of media DRR for long term mitigation. He said that DRR was the foundation of disaster resilience edeavours than disaster response.  "With minimum resources and cogent awareness we can reduce hazards and disasters that pose serious threats," he remarked.  He said the devastating 2005 earthquake taught many lessons where it was realized that we lacked resilient infrastructure, trained development professionals, awareness among masses. It also required grooming of politicians and other stakeholders on DRM and DRR, he added.
He went on saying that media was one of our key partner for disaster resilience. It had critical role in early warning mechanism which should be accurate and comprehensive to avoid any discrepancies.  Chairman NDMA, Lt Gen Omar Mahmood Hayat said that disaster risk communication or disaster reporting by print and electronic media at various stages not only provides disaster managers with necessary information for better preparedness and timely response rather empowers hazard-prone communities to hold public and private entities accountable. The workshop conducted by NIDM aimed at building the capacities of stakeholders for Disaster Risk Reduction through mitigation and preparedness for responding to disasters in a timely and effective manner, he added.  The Chairman NDMA also distributed certificates among the participants of the workshop.