British Shadow Justice Minister on climate change
BRADFORD: Climate/ecological change is one of the biggest challenges that humanity faces in the modern era. 
This was maintained by the British Shadow Justice Minister Barrister Imran Hussain MP: "With disaster awaiting if we do not make substantial changes to the way that we live our lives, and I was visited recently by school children from Bradford who came to talk to me about their campaign against climate change.
"It's always positive to see young people get involved in a deeply important issue, and their actions should serve as a wakeup call to the Government that their views must no longer be ignored.
"They are also right to be worried about the kind of planet they will inherit and demand far-reaching action, for if we do not act over the next 12 years, we will forever miss the opportunity to do anything about it."
Relevant pieces published earlier: 
Women's Day: British Shadow Justice Minister Imran Hussain visits Police Museum
Indo-Pak Tensions: British MP Imran Hussain speaks in Parliament
British MP Imran Hussain urges for securing peace between India and Pakistan!
MP BRADFORD IMRAN HUSSAIN SPOKE ABOUT ROHINGYA ISSUE AT THE PARLIAMENT
MP Bradford Imran Hussain celebrates 23rd March with Pakistan Club
MP Bradford Imran Hussain celebrates 23rd March with Pakistan Club
MP Bradford Barrister Imran Hussain speaks about climate change!
MP Bradford Imran Hussain attends Quaid-e-Azam Sunday Cricket League Annual Awards Ceremony!
Micro-plastic can travel, polluting inaccessible areas: study
LONDON: Researchers have found micro plastic fragments in a remote region of the Pyrenees mountains in France, showing that micro plastics can travel in the atmosphere.
A team of researchers from British and French universities collected samples from the field site in southwest France which was previously regarded as uncontaminated.
According to their research paper published Monday in the Nature Geoscience, average daily counts of 365 deposits per square meter of micro plastics were recorded in the samples.
"This mountainous area has been the subject of numerous interdisciplinary studies in ecology and environment over the past decade, but we would still never have anticipated that this latest study would reveal such high levels of micro plastics deposits," said Gael Le Roux, one of the co-authors of the paper.
"An air mass trajectory analysis shows micro plastic transport through the atmosphere over a distance of up to 95 km," according to the paper.
Previous researches suggested that digesting or breathing in micro plastics can lead to changes in such behaviors as feeding and mating habits.
While the toxicity of micro plastics has not been proved, researchers warned of possible menace of micro plastic concentration to the environment and all living organisms.
app
39 killed in rain-related incidents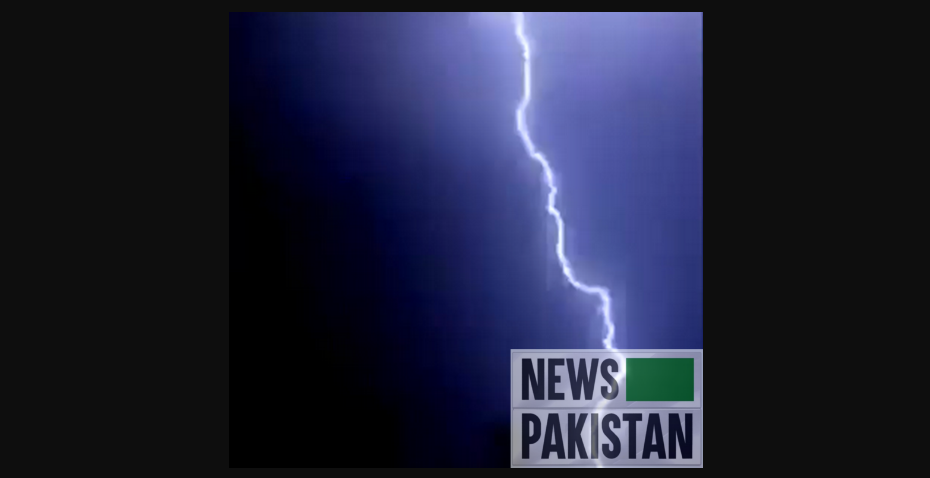 ISLAMABAD: As many as 39 people have been killed and 135 others injured in rain-related incidents in Punjab, Balochistan and Khyber Pakhtunkhwa during current rain spell in the country.
According to National Disaster Management Authority, eighty houses have so far been damaged as torrential rain continued to play havoc across the country. More widespread dust-thunderstorm and rain accompanied by gusty winds is expected in Punjab, Islamabad, Kashmir, at scattered places in Khyber Pakhtunkhwa, while at isolated places in Quetta, Zhob, Sibi, Kalat, Sukkur, Larkana divisions and Gilgit-Baltistan.
Islamabad received 57 millimeters, Rawalpindi twenty-four, Lahore forty-three, Gujranwala forty, Peshawar 16 millimeter rains during the last 24 hours. Meanwhile, in different parts of Balochistan, eleven people have been killed and eight others injured due to torrential rains and floods during the last four days. Spokesperson of Provincial Disaster Management Authority talking to radio Pakistan said that most of the houses have been damaged in Kachhi district. He said that relief activities are underway.
Dust storm kills five in Karachi!
KARACHI: Five people lost their lives while 40 got injured in accidents that occurred as over 60km/h dust storm uprooted trees, electric poles & billboards in parts of the  Metropolis and peripheries from Sunday night till Monday morning.
Karachiites from different parts of the city have reported drizzling & gusty winds that destroyed the rooftops of numerous shanty dwellings. 
Traffic blockade at several arteries of the Port City has also been reported. According to the Meteorological Dept.'s forecast the city will experience light rain – possibly with thunderstorm today and tomorrow.