China to help increase Pakistan's exports: Asad Umar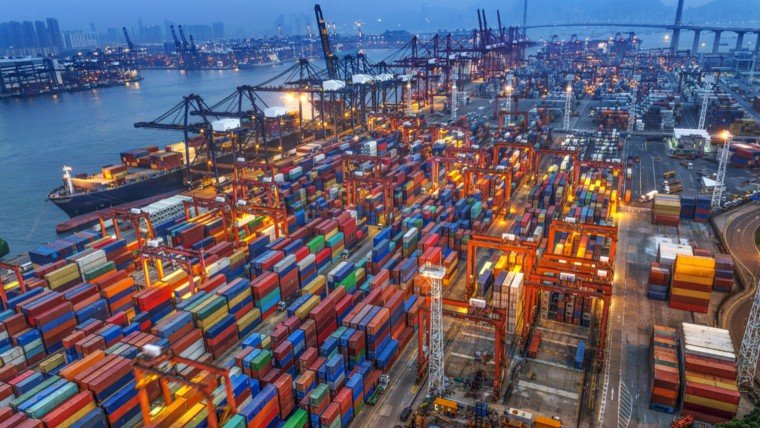 ISLAMABAD: Minister for Finance Asad Umar on Wednesday said concrete measures would be taken to increase exports to further strengthen the national economy.
During the recent visit of Prime Minister Imran Khan to China, the Chinese president had assured to help to enhance Pakistan's exports, he said talking to a private news channel. He said during the visit, talks were held with China about the transfer of leading technology of Cyber Security.  The minister said any condition of International Monitory Fund (IMF) against the national interest would not be acceptable and expressed hope that this would be the last programme of IMF for the country.
He said the previous government had taken massive loans from international organizations, which was why the country was confronting economic challenges. Loans were indispensable but the governments should try to take fewer loans, he added. Asad Umar said a huge amount of the loan, instead of being utilized for the welfare of masses, was going directly to pay the loan's interest, adding Rs. 1900 billion would be paid in shape of loan interest this year.  He said the government had approved to import 50,000-ton urea fertilizer this year for Rabi crop.
The minister said the government would not privatize PIA and Steel Mill but would make them profitable organizations. Task had been given to Minister for Trade Razaq Dawood for formulating the policy to run the Steel Mill in 45 days, he added. He said no compromise would be made on national security and decisions would be taken for the betterment of the nation and larger interest of the country.
Replying to a question, Asad said he met with Alice Wells who was the Deputy Assistant Secretary of State for the Bureau of South and Central Asian Affairs and discussed with her matters of economy and IMF programme. He said crackdown was needed to be done against money laundering and legislation would be made for this purpose.
The minister said the government had only imposed a tax on luxurious items in the budget, without putting the burden on poor people. Asad Umar said inflation was still in single digit and the inflation ratio was four percent on 20 percent of the poor people in the country.
China to remain top market for Asia-Pacific economies
LONDON: Despite a recent decline, China will remain the prime destination for Asia-Pacific (APAC) exports for several years to come, the British think tank Oxford Economics said today. 
According to Oxford Economics researchers, APAC economies have been highly integrated with China's economy since the country's WTO accession in 2001. Given their geographic proximity, APAC countries even have stronger trade links with China than with the rest of the world.
"While China has become a principal final destination for many APAC exports, what's more striking is that China is also the largest import source for most APAC countries," they said in a study.
China plays an increasingly significant trade role for Asian countries such as India or Vietnam, which strive to increase income level and stimulate industrial development.
"Participating in Asia's supply chain and penetrating the Chinese market are key to helping industrial sectors succeed," the report added.
Meanwhile, trade dependence on China is also growing outside of Asia, the report showed.
"Resource-rich emerging countries outside of Asia, such as Chile, Brazil, Saudi Arabia, and Russia, have high export intensities with China, exporting large amounts of energy and commodities there," it said.
The researchers added that these countries' "export intensities with China are even higher" than those of many Asian countries.
Furthermore, countries "such as Russia and Argentina have higher import than export intensities given that they import even larger amounts of manufactured goods from China compared to the energy and commodities they export," it said.
China busts online fraud rings
BEIJING: Chinese police have nabbed 36 suspects in a series of fraud cases targeting middle-aged and elderly people on the Internet, said the Ministry of Public Security (MPS) at a Press Conference today. 
The police accused the suspects of luring victims into joining fake poverty-reduction foundations and science projects with forged official documents and stamps. Chen Shiqu, deputy director of the criminal investigation bureau under the MPS, said the fraud rings specifically targeted their victims, most of whom were middle-aged and elderly people, by setting up group chats on popular messaging platforms such as WeChat and posting false information.
Chen also warned the public to watch out for false information posted on the Internet and in mobile applications. The police did not reveal how much money was swindled out of the victims, but a total of 2.73 million yuan (404,000 U.S. dollars) involved in the cases were frozen.
Tokyo's Nikkei index closes up one percent
TOKYO: Tokyo's benchmark Nikkei index jumped nearly one percent today as investors welcomed a weak yen and a broader rally in Asian shares.
The Nikkei 225 index rose 0.96 percent, or 195.59 points, to close at 20,555.29 while the broader Topix index was up 0.85 percent, or 12.99 points, at 1,542.72.
Tokyo shares opened lower after a public holiday the previous day with the market weighed by fears over a slowdown in the global economy following disappointing Chinese trade data.
Figures released on Monday showed drops in China's exports and imports, fuelling fears of a global slowdown and sending world stocks slumping.
But shares entered positive territory by noon as the yen gradually declined against the dollar, boosting investor sentiment.
The dollar bought 108.69 yen in afternoon trade against 108.17 yen in New York on Monday afternoon.
Investors were also encouraged by gains in Chinese and other Asian shares, brokers said.
"Investors continued buying back shares which fell sharply recently," said Daiwa Securities senior technical analyst Hikaru Sato.
"There still is room for buying as the market is recovering from the recent plunge," Sato told the Media.
In individual stocks trade, Hitachi added 7.08 percent to 3,583 yen after soaring 8.63 percent on Friday as risk-averse investors welcomed a report in the Nikkei business daily that the company had decided to freeze its plan to build a nuclear power plant in Britain.
Olympus, which jumped nearly 10 percent on Friday following the appointment of a new CEO, added 17.47 percent to 4,705 yen.
IT investor SoftBank Group gained 0.14 percent to 7,709 yen, and Nissan edged down 0.19 percent to 903.7 yen.