Cotton cloth worth US$ 144.210m exported!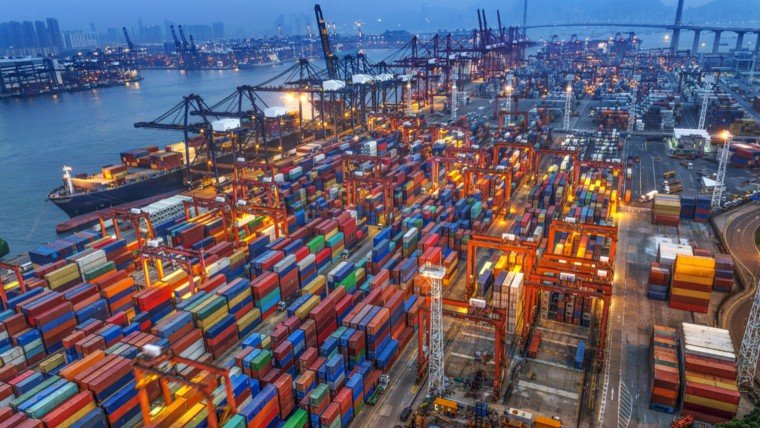 ISLAMABAD: About 144,621 thousand square meters of cotton cloth worth US$ 144.210 million were exported during the first month of the current financial year as compared to the corresponding month of last year.
The exports of the above-mentioned commodity were decreased by 9.94 percent during the period under review as it was recorded at 147,894 thousand square meters valuing US$ 160.123 million of the first month of last financial year, said the data of Pakistan Bureau of Statistics.
Meanwhile, the country earned an amount of US$ 188.287 million by exporting about 188,267 thousand square meters of cotton cloth during the month of June 2018, it added.
However, during the month of July 2018, exports of cotton yarn grew by 7.26 percent and about 42,767 metric tons of cotton yarn worth US$ 117.343 million exported as compared the 42,549 metric tons valuing US$ 109.030 million of the same month of last financial year, it added.
In the first month of the current financial year, exports of towels were recorded at 15,129 metric tons valuing US$ 51.707 million
as compared the exports of 13,456 metric tons worth of US$ 51.447 million of the same month of last year, hence showing an increase of 0.51 percent
During the month of July 2018 about 3,648 thousand dozen of ready-made garments exported as compared the exports of 3,102 thousand dozen of the same period of last year, which was slightly below then the exports of the same month of last year, whereas knitwear
worth of US$ 208.880 million exported as compared the exports of US$ 193.802 million of the same month of last year.
During the month of July 2018 exports of textile products registered an increase of 0.49 percent as against the exports of the same month of last year, it added.
BMW, Daimler to invest 1b euros
BERLIN: German auto giants BMW and Daimler said Friday they would invest one billion euros ($1.1 billion) in combining and extending their carsharing schemes, in future offering a slew of joint "mobility services", including for electric cars.
"We are pooling the strength and expertise of 14 successful brands and investing more than one billion euros to establish a new player in the fast-growing market for urban mobility," Dieter Zetsche, chief executive of Mercedes-Benz maker Daimler said in a statement.
Asian markets mixed after Fed minutes, eyes on trade talks
HONG KONG: Asian markets were mixed Thursday after the Federal Reserve left open the possibility it could lift interest rates this year, while investors kept an optimistic eye on China-US trade talks.
Equities and other risk assets have enjoyed a stellar start to the year on hopes for the negotiations as well as expectations the US central bank will slow its pace of monetary tightening — with some even tipping a cut — as growth both at home and globally slows.
On Wednesday, the Fed minutes showed its policy board was concerned about the outlook and trade tensions, and said US growth would "step down" from last year's rapid pace.
It also said it expects to continue to wind down its balance sheet of securities and other assets — which helps keep borrowing costs down — but added "it was not yet clear" what rate moves "may be appropriate later this year".
The minutes showed there could be another hike if price pressures pick up.
Analysts said there was still a possibility of more increases in borrowing costs this year, after four in 2018.
"The debate is still focused on whether to tighten or not, and not whether to cut," said Lou Crandall, chief economist at Wrightson ICAP LLC. "The risk is tilted in the direction of more tightening."
In morning trade, Hong Kong was flat and Shanghai dipped 0.1 percent while Tokyo went into the break 0.1 percent lower.
Sydney rose 0.4 percent, Singapore slipped 0.2 percent and Seoul was off 0.3 percent. Wellington added 0.7 percent, Taipei was barely moved and Manila lost 0.5 percent.
app
Crunch time as high-level US-China trade talks resume
WASHINGTON: With eight days left in their trade truce, top US and Chinese officials were due Thursday to return to the daunting task of bridging a chasm between the world's two largest economies.
US President Donald Trump has repeatedly claimed the talks with Beijing are going "very well," but concrete signs of progress have not been apparent in the three months since the two sides agreed to pause their trade war.
Analysts say the distance separating Washington and Beijing and the short time remaining before the March 1 deadline make it likely the outcome would feature banner announcements but would fall short of Trump's most far-reaching goals.
"I think the consensus of people that have been following this thing is that they're not making nearly as much progress as the president tweets that they've been making," said William Reinsch, a former US trade official now at the Center for Strategic and International Studies.
Chinese trade envoy Liu He will lead Beijing's delegation in meetings with US Trade Representative Robert Lighthizer and other American officials Thursday and Friday as they work to head off an escalation of US tariffs.
This fourth round of negotiations follow two days of preliminary talks at the deputy level.
Trump this week said a March 1 deadline to reach a deal was in fact "not a magical date," raising hopes that he could delay the plan to more than double duties on $200 billion in Chinese goods.
China's party-owned Global Times late Tuesday warned raising US tariffs would amount to "a catastrophic strike" on global stock markets, which have been buffeted for months by the uncertainty and the prospects for slower global growth.
Since July, Washington and Beijing have hit each other with tariffs on more than $360 billion in two-way trade, weighing on the manufacturing sectors in both countries.
Washington has demanded that Beijing reverse much of its industrial policy, charging that China has sought global dominance through the alleged theft of American technology, massive subsidies and the promotion mammoth state-owned enterprises.
US officials have stressed that any agreement must have teeth to ensure that China keeps its promises.
app