Country has suffered due to ineffective policies of former govts: Buzdar
LAHORE: Chief Minister of Punjab Sardar Usman Buzdar has said that the country has suffered due to the ineffective and wrong policies of former governments. 
In a statement, Buzdar said that Pakistan Tehreek-e-Insaf government is striving for solution of people problem. Will not allow anyone to create hurdle in the development process of the country and people, he added.
The minister said that the nation will see positive change in their lives, adding that nothing is important than prosperity and progress of the motherland.
app
Speaker PA issues production orders for Hamza, Salman
LAHORE: Punjab Assembly (PA) Speaker Chaudhry Pervaiz Elahi has issued production orders for opposition leader in PA Hamza Shehbaz Sharif and MPA Khawaja Salman Rafique for the assembly session starting today.
According to details, Hamza Shehbaz was in the custody of National Accountability Bureau, Lahore for investigation whereas MPA Khawaja Salaman Rafique was confined in Camp Jail, Lahore.
The speaker issued production orders under the Rules of Procedure of Punjab Assembly for the budget session.
In order to relevant authorities, the speaker said Hamza Shehbaz and Khawaja Salman Rafique should be produced in the Assembly chambers for Thursday session scheduled to start at 3:00 pm.
Hamza Shahbaz remanded for 15 days
LAHORE: NAB has been granted 15 days physical remand of Hamza Shahbaz by an accountability court here today.
Hamza Shahbaz, Leader of the Opposition in the Punjab Assembly, was arrested yesterday (Tuesday 11th of June) in money laundering, having assets beyond means and Ramzan Sugar Mills cases when LHC dismissed his bail petitions.
NAB's IO informed the court that Hamza Shahbaz's assets in 2003 were worth Rs. 22.5 million that augmented to Rs. 210 million in 2009.
Prisoners released on the occasion of Eid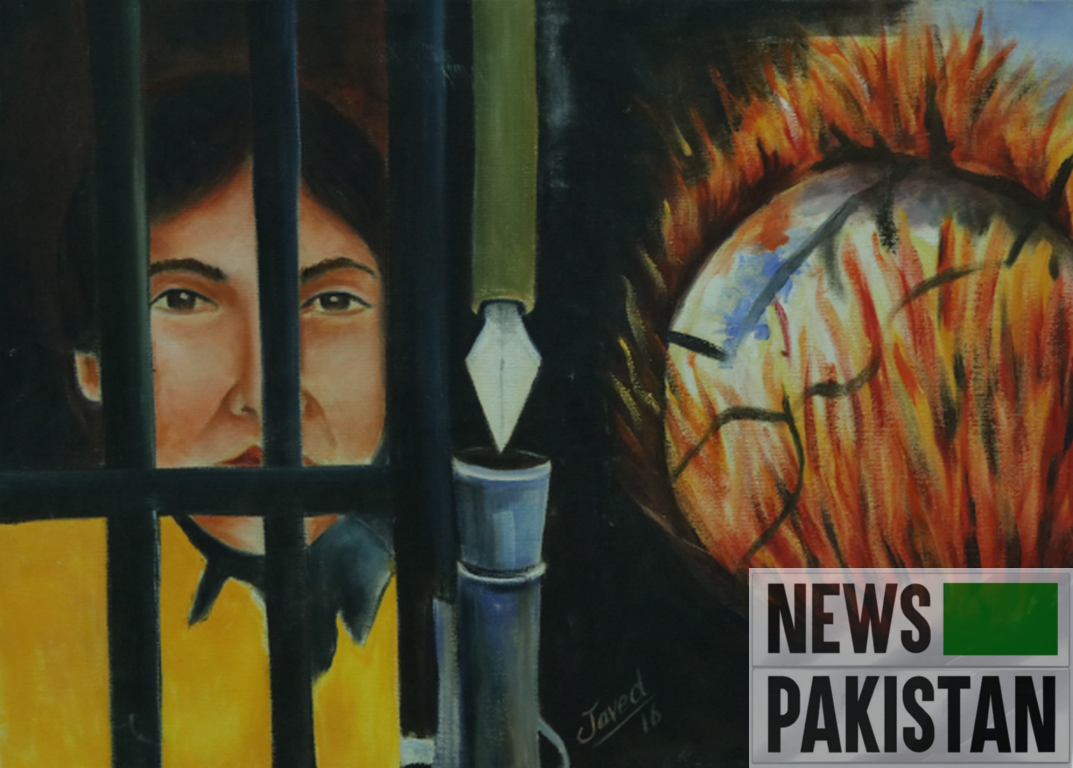 SARGODHA: For the first time in history, the Punjab government paid Rs 230 million fine for the release of 128 prisoners on Eid-ul-Fitr.
This was stated by Punjab Labour and Human Resources Minister Ansar Majeed Niazi during his visit to the district jail here on Monday.
Jail Superintendent Syed Muhammad Anjum Shah accompanied the minister during the visit, while Pakistan Takreek-e-Insaf (PTI) leader Mehmood Bukhsh Jellany, Fiaz Othi and Ghazanfar Bajwa were also present.
The minister said all released prisoners had completed their jail term but they were still in jail for being unable to pay the fine amounts.
He said the government paid Rs 170,000 fine for the release of two prisoners in Sargodha jail and Rs 225,000 and Rs 1,780,270 as Qisas and Diyat for the release of two prisoners.
The minister also announced 500 books donation for the jail library and gave the lunch meal for the prisoners from his own pocket. He also took notice of unavailability of clean drinking water in jail and ordered for its installation.
The minister also inspected children and women barracks, medical unit and kitchen of the jail and also directed the administration to ensure the provision of hygienic food to the prisoners and installed a room-cooler for children.
app
News Pakistan TV, one of Pakistan's leading multimedia news providers including latest and featured stories, offers exclusive information 24/7 regarding web-only content/ information based on insights and opinions. We also offer multimedia projects gathered by our trusted and dedicated correspondents.