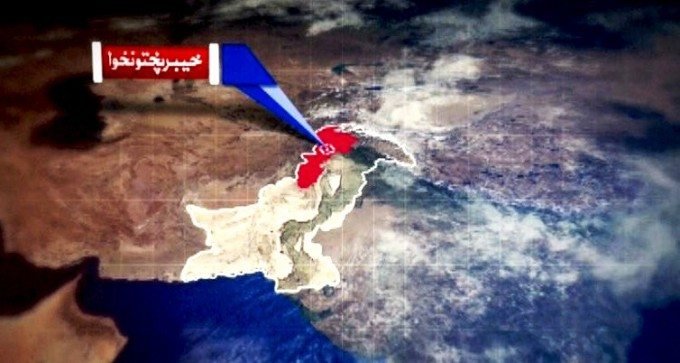 PESHAWAR: Khyber Pakhtunkhwa Minister for Health Dr. Hisham Inamullah Khan paid a surprise visit to Khyber Teaching Hospital (KTH), Peshawar late Tuesday night and showed dismay over the poor condition of cleanliness and poor management.
The Minister inspected different wards of the hospital and personally met with the patients and their attendances discovering about the health facilities from them, a handout issued here on Wednesday said. He issued directives on the spot to resolve the problems of the patients. He also visited waiting rooms in the hospitals where some attendants told the minister about the poor cleanliness conditions and lack of facilities.
Dr. Hisham asked the Administration the or renovation of the waiting rooms, so that to ensure a conducive environment to attendants. He also ordered to present a progress report in this regard within one week. Meanwhile, on the directives of the Minister, the Dental Unit was shifted to new Casualty Block of KTH while he asked the administration to ensure doctors attendance 24 hours in the Hospital and told that the Hospital administration should improve its performance. Dr. Hisham said that health is admitted priority of PTI government and that was why the government would leave no stone unturned in the provision of best healthcare facilities to the public.
Brain function gets better while inhaling: Research
JERUSALEM: Israeli research has found that inhalation, for example during a test, improves brain performance, the Weizmann Institute of Science (WIS) in central Israel reported on Wednesday.
The research, published in the journal Nature Human behaviour, found that the success rate of subjects who solved questions during inhalation was higher than their success during exhalation.
The research results may lead to better learning methods, and even help people who suffer from ADHD (Attention Deficit Hyperactivity Disorder) by influencing the nature and pace of their breathing.
The sense of smell is the earliest sense of mammals and is therefore believed to be an initial pattern for all brain development.
The WIS researchers hypothesized that the whole brain is coming to attention of processing information while inhaling, even when it comes to functions that have nothing to do with smell ("sniffing brain").
First, the researchers measured the flow of air in the noses of subjects while solving math exercises, performing visual-spatial tasks and dealing with language tasks.
The subjects were asked to press a button as soon as they were ready for the next exercise. It turned out that they tended to put air into their bodies in time for their readiness to deal with the next task.
Then, in a visual-spatial task, half of the questions appeared during the subjects' inhalation and the other half with exhalation. It was found that the success rates were significantly improved when solving questions while inhaling.
The researchers also measured the electrical activity in the subjects' brains at rest and during taking tasks, and found in both cases that the connectivity between the brain areas was significantly different between inhalation and exhalation.
The researchers noted that the results have nothing to do with oxygen entering the body, as the effect on the brain in the experiments was immediate (about 0.2 seconds).
app
Cardiac diseases leading cause of deaths in present society: expert warned
ISLAMABAD: Renowned cardiologist Thursday expressed serious concern over the rise in cardiovascular diseases-related deaths in the country due to unhealthy lifestyles and lack of quality sleep among young generation.
Cardiovascular diseases have immensely increased over the past two decades, Senior cardiologist Professor Dr. Hamid Shafqat said in an interview.
Expert urged people to adopt healthy lifestyles, lower their cholesterol level and control hypertension and diabetes through regular exercise and take a healthy and balanced diet.
According to him, heart ailments were even more lethal than cancer and other communicable and non-communicable diseases.
Cardiac expert stress for raising awareness about the burden of hypertension and heart failure and its impact on lives of patients in present society.
Health expert said that hypertension is considered the most important modifiable risk factor for diseases like coronary heart disease, stroke, heart failure and end-stage renal disease.
This places a huge importance on early identification & treatment of patients with hypertension by the healthcare professionals, he added.
A healthy lifestyle and precautionary approaches to decrease the prevalence of this disease in the Pakistani population is also important, he emphasized
Prof Dr Hamid said that heart failure is the abnormality of cardiac structure or function leading to failure of the heart to adequately supply blood to organ systems. It is a chronic condition, which is combined with acute episodes.
It is important that these patients are counseled and educated about importance of proper diet and medication, he added.
Most people need to add more fruits and vegetables to their diets with less use of oil in their daily lifestyles, he advised, adding, eating many fruits and vegetables not only can help prevent heart disease, but also may help improve your blood pressure and cholesterol levels, and improve diabetes.
He further said, some people cope with stress in unhealthy ways such as over-eating, drinking or smoking. finding alternative ways to manage stress such as physical activity, relaxation exercises or meditation can help improve your health.
Adults should generally have their cholesterol measured at least once every five years starting at age 18. Earlier testing may be recommended if you have other risk factors, such as a family history of early-onset heart disease, he recommended.
Olive oil lowers the levels of total blood cholesterol, LDL-cholesterol and triglycerides, he said, added, at the same time it does not alter the levels of HDL-cholesterol which plays a protective role and prevents the formation of fatty patches, thus stimulating the elimination of the low-density lipoproteins.
Health insurance policy for govt servants
PESHAWAR: KP Minister for Finance today chaired a meeting to initiate health insurance policy for govt. servants besides including deserving people & special people in Sehat Insaf Card Program.
The meeting discussed the redressal mechanism of Sehat Insaf Card and initiating Health Insurance Policy for government employees.
Addressing the meeting, the minister said that Sehat Insaf Card was a revolutionary scheme of PTI. He said the federal government has extended the program to the whole country keeping in view its success in Khyber Pakhtunkhwa.
He said that the provincial government has decided to include all other deserving people, families and special people in Sehat Insaf Card Program who are not under BISP.
He said the provision of health, education, and justice was the basic right of every individual of society and responsibility of the government.
The minister said the government has decided to initiate health insurance policy for giving the best health care facilities to government employees. He directed officers of the health department, Sehad Insaf Card Program, and finance department to present their recommendations within one month in this connection.