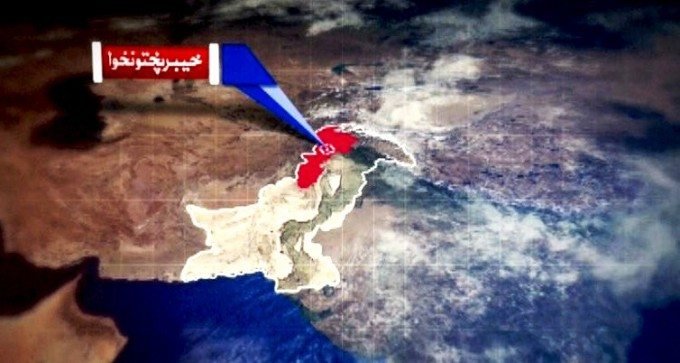 PESHAWAR: Khyber Pakhtunkhwa Minister for Health Dr. Hisham Inamullah Khan paid a surprise visit to Khyber Teaching Hospital (KTH), Peshawar late Tuesday night and showed dismay over the poor condition of cleanliness and poor management.
The Minister inspected different wards of the hospital and personally met with the patients and their attendances discovering about the health facilities from them, a handout issued here on Wednesday said. He issued directives on the spot to resolve the problems of the patients. He also visited waiting rooms in the hospitals where some attendants told the minister about the poor cleanliness conditions and lack of facilities.
Dr. Hisham asked the Administration the or renovation of the waiting rooms, so that to ensure a conducive environment to attendants. He also ordered to present a progress report in this regard within one week. Meanwhile, on the directives of the Minister, the Dental Unit was shifted to new Casualty Block of KTH while he asked the administration to ensure doctors attendance 24 hours in the Hospital and told that the Hospital administration should improve its performance. Dr. Hisham said that health is admitted priority of PTI government and that was why the government would leave no stone unturned in the provision of best healthcare facilities to the public.
Citizens should be extra alert to avoid dehydration during Ramazan: specialist
ISLAMABAD: Specialist Thursday suggested that citizens who are fasting specially children should be extra alert to avoid dehydration during the holy month of Ramazan as the abstinence of drinking liquids between sunset and sunrise might be the biggest challenge of performing the fast.
In an interview , renowned child specialist Dr Abdul Ghafar Billo said Parents should assess the child's ability to fast based on their health, activity level, tolerance to hunger and eating frequency.
He further said if children are fasting, let them be a part of this decision. Start getting them accustomed to eating less frequently during the day and minimize the number of meals gradually before the month begins.
Keep them well hydrated during the non-fasting hours by giving them plenty of fluids. This is very important, he added.
Dr said Parents should avoid forcing your children to overeat, since this may cause indigestion and bloating.
app
Smartphone putting kids' health at risk
ISLAMABAD: Excessive use of smartphone is horrible for children's health and may cause cancer, tumors such as glioma and acoustic neuroma as brain tissue of children absorbed about two times more microwave radiations than that of adults and the bone marrow of children soak up 10 times more radiation.
Talking to the Media, Dr. Ikram ul Haq said low intelligence quotient and improper mental growth in children, sleep deprivation, brain tumors, and psychiatric diseases were caused by excessive use of phones.
He said excessive use of phones had an adverse effect on our body, especially on the growing skulls of children, toddlers, and teenagers and it could trigger the development of brain cancer in the future.
He said cell phones have non-ionising radiations. Many types of research proved that children and unborn babies do face a greater risk for bodily damage that resulted from microwave radiations given off by wireless devices.
The rate of microwave radiations absorption was higher in children than adults because their brain tissues were more absorbent, their skulls are thinner and their relative size was smaller, he added.
Talking about preventive measures, Dr. Ikram said although wireless devices were now part of our everyday life, they could be used in a manner that is safe enough.
He said the most important point was the distance, holding a cell phone a few inches away from our ear would reduce the risk by 1,000 times.
Dr. Ikram said just like Belgium, France, Germany and other technologically sophisticated governments, our government should also pass laws that ensure issuing of warnings about children's use of wireless devices.
He said the best place to keep a cell phone was in a pouch, purse, bag or a backpack.
Moreover, these devices should be kept away from a pregnant woman's abdomen. If a woman was a mother then she should not use a cell phone while breastfeeding or nursing.
Children and teenagers needed to know how to use mobile phones and wireless devices safely.
Cell phones should not be permitted in children's bedrooms at all.
Good health was above wealth, but a majority of people undermine their personal health and become more careless about their children's mental and physical state.
app
Fight vaccine hesitancy as 'contagious disease'
GENEVA: Faced with a global resurgence of measles, health experts called today for countries to step up the fight against vaccine resistance, warning the movement was spreading like a contagious disease.
World Health Organization chief Tedros Adhanom Ghebreyesus joined experts and health ministers from a range of countries at an event on "promoting vaccine confidence", amid rising concerns that resistance to immunization is allowing preventable diseases to flourish.
"No country can afford to be complacent about immunization," Tedros told the meeting in Geneva, where the WHO is hosting its main annual gathering.
The WHO says cases of measles — a highly contagious viral infection that can prove fatal — surged 300 percent in 2018.
The resurgence of the once all-but-eradicated disease is linked to the growing anti-vaccine movement in richer nations, which has been identified as a major global health threat.
"It's a contagious disease," Seth Berkley, who heads the GAVI Vaccine Alliance, told AFP, warning that misinformation about vaccine safety "spreads at the speed of light."
The anti-vax phenomenon has adherents across Western countries but especially in the US, where it has been fuelled by the spread on social media of medically baseless claims, debunked 20 years ago, that the jab could cause autism.
The United States, which sponsored Tuesday's event with the EU and Brazil, lamented the "misinformation" causing vaccination rates in the country to decline.
"Vaccines are some of the most thoroughly tested medical products we have. Vaccines are safe, effective, and lifesaving," US Health and Human Services Secretary Alex Azar told the meeting.
He slammed "social media conspiracy groups (that) confuse well-meaning parents so they hesitate to get the recommended vaccinations."This misinformation has real impacts," he said, pointing to the more than 700 measles cases in the US so far this year.
Azar dismissed questions about whether past statements by President Donald Trump in support of some anti-vaccination movement claims may bear some responsibility for the problem.
Pointing to recent comments by the president urging Americans to "get your kids vaccinated", he stressed Trump was "extremely firm" in his support of vaccination.
EU Health Commissioner Vytenis Andriukatis meanwhile suggested that vaccine skepticism was in part linked to the fact that vaccines have been so effective that most people have no concept of how devastating the diseases they prevent can be.
"We have become victims of our own success," he said.
Among the measures being taken to inoculate populations against the spread of misinformation about vaccine safety was putting pressure on social media companies like Facebook and Twitter to remove or flag demonstrably false information.
"This is wrong information that is killing people," Berkley said.
According to WHO, vaccines save some three million lives annually.
"Vaccines do not cause autism. Vaccines actually cause adults," said Katherine O'Brien, who heads WHO's immunization department.
app