Govt devising plan to plant 10 billion trees
ISLAMABAD: Advisor to Prime Minister on Climate Change Malik Amin Aslam Sunday said that the government was devising a plan to plant 10 billion trees across the country by following the successful 'Billion Tree Tsunami' project of PTI government in Khyber Pakhtunkhwa (KPK) during its last tenure.
Talking to a news channel, he said that the government would make the tree plantation campaign successful by mobilizing the youth.
He said that after the 18th amendment, the federal government has to make collaboration with provincial governments for forestry campaign. The previous government had devised a framework in this regard and planted 100 million trees with a cost of Rs.36 per sapling which was much higher than the cost of KPK government's cost of Rs.12 per sapling.
The advisor said the nation has the ability to do anything with determination if it becomes aware properly on any issue, adding that now the youth has made tree plantation as a cause.
The nation had planted 2.5 million saplings during one day 'Plant for Pakistan' campaign against the set target of 1.5 million, he mentioned.
Amin Aslam said that forests have an unprecedented role in the overall environmental development and climate resilience against disasters.
The government would make all-out efforts along with provinces to resolve environmental and water issues, he maintained.
France says protests no excuse to curb climate battle
EXCLUSIVE PHOTOS BY AMAR GURIRO IN POLAND
KATOWICE: France said today at the UN climate talks it fears certain countries will exploit the "yellow vest" protests to curb their ambitions in the fight against global warming.
The "yellow vests", clad in the luminous safety jackets carried by law in all French cars, began slowing or blocking traffic on roads around France last month in protest against anti-pollution fuel tax hikes.
The demonstrations have snowballed, leading to calls to topple French President Emmanuel Macron, accused of favoring the rich.
"It would be dangerous to blame the environment for this entire crisis. It's a broader political, economic and social problem," said Brune Poirson, French secretary of state for the ecological transition.
She spoke to reporters on the margins of the UN climate talks in Katowice, Poland, adding that she was notably there "to help countries decode" the situation in France.
"The 'yellow vest' movement is much broader and goes way beyond the single issue of ecological transition, so I believe one should not conflate things," Poirson said.
"The risk is that other countries… will use what happened in France and reduce it to a question of ecological transition and a poorly received carbon tax in order to also curb their ambitions regarding the climate."
Conceding the need to figure out a way to transition to clean energy "in the fairest way possible", Poirson said, "the end goal remains the same, namely to get over our oil dependence and speed up the ecological transition".
Officials from nearly 200 countries are meeting in Katowice until the end of the week to try to flesh out the promises agreed in the 2015 Paris climate accord.
Country to receive rain, snowfall: PMD
ISLAMABAD: Pakistan Meteorological Department (PMD) forecast rain and snowfall in upper and central parts of the country till Tuesday.
According to the weather advisory issued by PMD, a westerly wave is affecting western and upper parts and likely to affect central parts of the country.
According to PMD, rain with the thunderstorm is expected at scattered places in Quetta, Zhob, Malakand, Hazara, Mardan, Peshawar, Kohat, Rawalpindi, Gujranwala, Lahore, Faisalabad, Sargodha, D.G.Khan divisions, Islamabad, Gilgit-Baltistan and Kashmir, Bannu, D.I.Khan, Multan, Sahiwal, Bahawalpur, and Karachi divisions.
Snowfall is also predicted in Malakand division Swat, Chitral, Kalam Malamjabba, upper Dir, Hazara division, Murree, Galliyat, Kashmir and Gilgit-Baltistan.
Fog: 5 injured in a road accident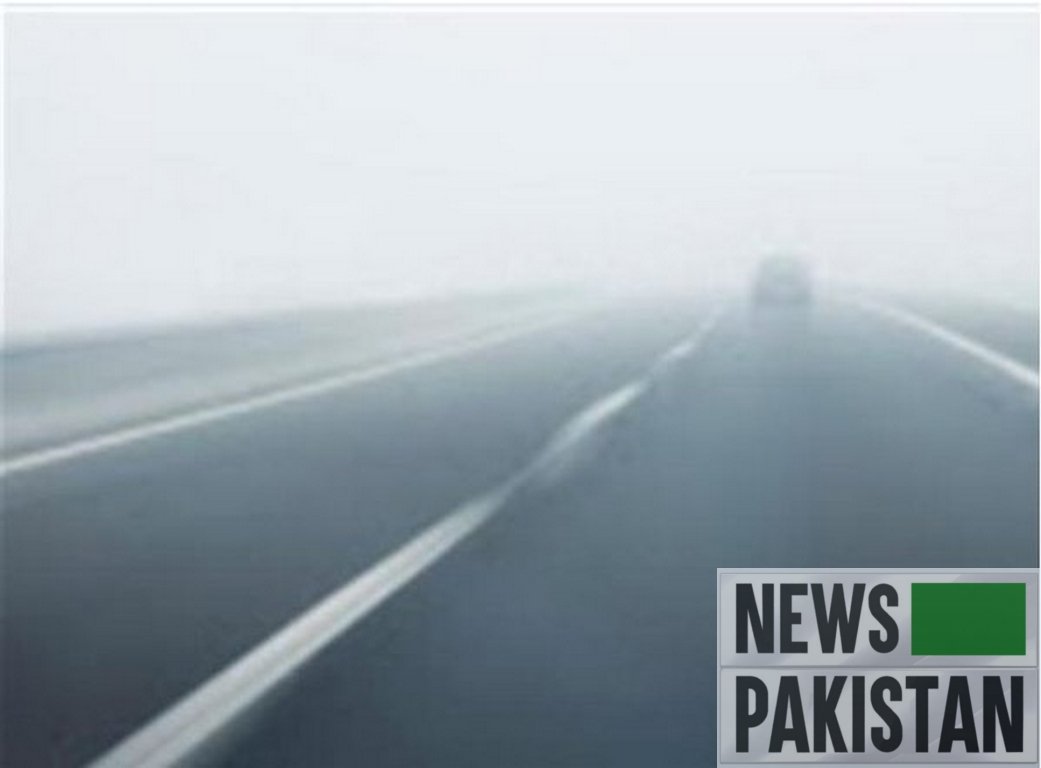 ISLAMABAD: Five persons were injured as nine vehicles collided on the M-2 Motorway this morning.
According to a spokesman of the Motorway Police, the accident occurred near Kala Shah Kaku on Lahore Islamabad Motorway due to dense fog. He said that the rescue and relief operation is underway at the moment.
Meanwhile, M-2 from Lahore to Islamabad, M-3 from Pindi Bhattian to Faisalabad and M-4 from Faisalabad to Gojra have been closed for all types of traffic.
The Motorway Police has advised the general public to avoid unnecessary traveling on national highways and motorways.