Institute of Criminology & Forensic Sciences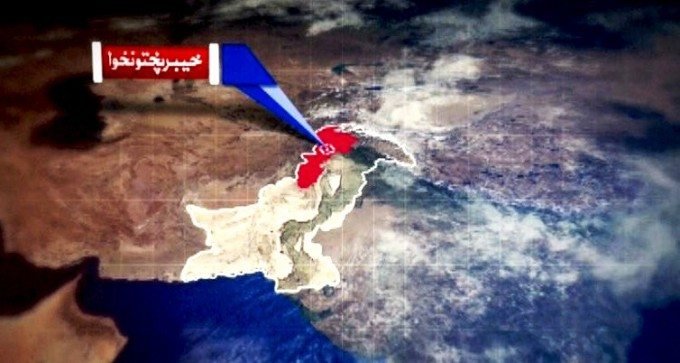 PESHAWAR: The Khyber Pakhtunkhwa Government has planned to establish 65 new Govt colleges including four commerce educational institutes and an Institute of Criminology and Forensic Sciences during the next five years in the province.
A state-of-the-art 'Centre of Inter-Disciplinary Research' would be set up beside strengthening of Pashto Academy at the University of Peshawar, a senior official in Higher Education Department KP told APP on Monday.
In PTI Govt's first 100 days plan, a comprehensive policy was chalked out under which 65 new Govt colleges would be constructed with a prime focus on far-flung and remote areas with no college facility in 20 kilometers distance.
KP Govt has taken a principal decision to expand BS program to tackle the problem of students' load in public sector universities and provide quality education to students especially girls at their doorsteps.
The official said Rs1519 million has been approved for extension and strengthening of BS program in 92 colleges in the province as currently, this program is underway in 114 colleges with enrolled students in 700 departments.
PTI Govt has accorded highest focus on digitalization of Govt libraries by digitalizing around 70 colleges' libraries in the province during the last five years. The Govt will establish 200 new IT labs in colleges in the next five years in the province.
Special focus is being paid on the strengthening of research work in Govt colleges and universities and students would be given special topics for conducting research keeping in view of the present era challenges and needs of agriculture and industries' demands.
Furthermore, an inclusive plan was devised for the establishment of higher education reforms unit (HERU) to formulate a workable inclusive education policy to promote higher and commerce education on scientific lines in the province.
Top educational experts would be included in HERU for preparation of a comprehensive policy focusing on projects, needs and financial requirements of the universities, postgraduate colleges, and libraries, promoting research, expansion, and strengthening of BS program at colleges level and bolstering of commerce education.
The Department will organize exhibitions at different cities for awareness of general public and education of students about the importance of home economics' education besides facilitating pass out graduates and students of home economic departments to showcase their products before their countrymen.
As many as 10 new public sector universities including Chitral University, Women University Swabi, Abbottabad University, Lakki Marwat University, Women University Mardan, UET Mardan, Buner University, UoT Nowshera, Agriculture University Di Khan and Pak-Austria University of Applied Sciences at Haripur were established by PTI Govt during last five years in KP.
PTI Govt had also completed 47 new colleges including nine for boys and 32 girls besides six commerce colleges including two boys and four female. Till June 2018, 47 new colleges were constructed, raising the number of colleges to 222 against 175 till June 2013.
Two home economic colleges at degree level at Abbottabad and Nowshera were set up while age condition for admission of women in educational institutes was abolished. The number of girls colleges which was only 42 till 2013, has risen to 47 in 2018.
Construction of 18 new Govt colleges was completed besides repair in 45 Govt colleges during 2017-18. Additional facilities in 10 colleges and missing facilities in 28 colleges were provided in addition to boundary walls and water supply in 12 colleges.
KP Govt has increased 760 million rupees grant for 28 Govt universities by distributing about Rs50m prize money in 36 colleges including 18 girls and 18 boys in 2016.
Three libraries were established while work on four new was in completion stage including one each in Charsadda, Buner, Manshera, and Haripur. To monitor the performance of teachers and other staff, Govt installed biometric machines in 185 general colleges and 31 commerce colleges while higher education management system was fully activated.
Under the PSDP Program, financial support was provided to around 285 MS and MPhil and 113 Ph.D. scholars during the financial year 2015-16 besides allocation of Rs50m for the outgoing fiscal year. Likewise, the scholarship was provided to 5193 students costing Rs124.61m under Scholarship for Youth Program.
To take full advantage of CPEC, Chinese language centers were set up at Abbottabad, Peshawar, and Haripur and fully activated whereas two centers are being established at DI Khan and Swat.
Under CM Education Foundation Fund, scholarships to 23 scholars for Ph.D. studies, 21 for MS and M Phil studies and 37 under graduated were provided for studying in top national universities and three MS scholarship to scholars for studying in foreign universities with an allocation of Rs1742 million.
Under higher education endowment fund, 7753 scholarship to students studying in the BS program in Govt colleges of Rs70.2million were provided beside training to more than 1500 lecturers at KP Higher Education Academy.
As a result of these positive measures, students' enrollment at universities, which was only 70422 in 2013, had jumped to record 100682 in 2018. Likewise, the enrollment of students at the college level, which was only 70422 in 2013, was jumped to 156014 in 2018 whereas launching of BS program in 99 Govt colleges had increased students enrollment to 36607 in 2018 against 24000 students in 37 BS colleges in 2013.
SC order: Pct. schools to face action
ISLAMABAD: Private Educational Institutions Regulatory Authority (PEIRA) will take action against private schools functioning in the federal capital in case of violation of Supreme Court order with regard to reducing monthly tuition fee by 20 percent.
The authority has power to impose fine of Rs 5000 per day besides withdrawal of school registration and filing contempt petition against private schools if they fail to comply the court order, Chairman PEIRA Imtiaz Ali Qureshi said on Wednesday.
Talking to APP, he said that all private schools operating in Islamabad Capital Territory (ICT) and offering education up to Intermediate or A-level or equivalent and charging accumulative monthly tuition fee beyond Rs 5000 to reduce their fees by 20 percent.
In pursuance of Court order, Chairman PEIRA said that annual increase in the fee will strictly be in the range of 5 to 8 percent in the manner that the schools may increase their school fee by 5 percent for the next academic year 2019-20.
Whereas, he said, in case of an increase of school fees between the ranges of 6 to 8 percent, the schools will be required to seek the permission of PEIRA which will determine the same accordingly in line with the provision of ICT PEIRA Registration and Regulation. 
He said that public order has been published in national daily to ask the private schools for implementation of orders of Supreme Court and to inform the parents about such orders. He added the authority will ensure implementation of the court order in true letter and spirit.
He said that the owners of all major private school chains have submitted undertaking on judicial stamp paper except to comply with the court order.
He said that around 1500 registered private schools have been operating in the federal capital while 400 schools are among those which are charging accumulative monthly tuition fee beyond Rs 5000.
Imtiaz Qureshi said, "Legal action will be taken against those schools which will fail to fulfill their assurance on orders of the Supreme Court."
He said that all those private schools which have failed to register themselves with the authority so far, have been finally reminded to apply for registration, separately for each branch and campus till December 31, 2019, failing which Rs 5000 per day fine will be imposed for illegal operation.
He said that under court order, no school will under any circumstances be closed nor any student be expelled from such schools as well as no student will be placed under any disadvantageous position in term of the fee he or she was paying before the court order. Otherwise, the respective management will be held personally liable for disobeying and disregarding the order of the Supreme Court, he added.
Meanwhile, citizens of federal capital have asked the PEIRA to ensure proper implementation of the Supreme Court's (SC) order for private schools to reduce their fees by 20 percent.
According to them, the private schools' administrations have also ensured to adjust or refund summer vacations fees, which have received by them from their students by 12 February 2019, under Supreme Court Order.
Youth Envoys highlighting drug abuse trends
ISLAMABAD: The number of active youth ambassadors from different educational institutions throughout the country has crossed 5,000 mark under a programme launched to promote mass awareness and highlight emerging trends of drugs abuse, especially amongst students.
The Anti-Narcotics Force (ANF) had launched the Youth Ambassador Programme a few years back which provides a platform for projecting young talent to channelize the role of youth, thus serving humanity and society.
The authorities concerned, in different operations in Federal Capital, have recovered 26.07 kg heroin, 198.36 kg charas, 0.009 kg cocaine and 5.130 kg opium. More than 80 cases have been registered in Islamabad during its special campaign, launched against drug peddlers and to stop the proliferation of drugs in educational institutions.
As per data, the two-pronged strategy was being pursued regarding halting of the proliferation of drugs i.e drug demand reduction and drug supply reduction while awareness activities against drug abuse have also been conducted.
The Ministry also took steps under which educational authorities were advised to establish their Internal Monitoring and Enforcement System. Cultivation of sources, informers, and acquisition of actionable intelligence in educational institutions has also been beefed up while coordination and liaison with schools, colleges, universities/institutions has been increased to check the inflow of drugs amongst the students.
Moreover, areas around educational institutions are being monitored on regular basis to stop/counter sale of drugs to students by peddlers/suppliers. The authorities also launched campaign/crackdown against drug peddlers involving police under Inter Agencies Task Force (IATF) forum while intelligence network of ANF has been expanded.
Students and heads of various institutions from all over the country were also invited at drug-burning ceremonies every year.
Mass awareness about harms of drugs amongst students, teachers and various administrative staff is being launched including delivering lectures, talks in schools, colleges and universities while visits of students and teachers are arranged to ANF outfits for awareness.
Similarly, as per awareness campaign, under training Assistant Superintendent of Police (ASPs) in National Police Academy were delivered (narcotics/synthetics) lectures by clinical psychologists and internationally certified professional trainers.
Sessions with officers and officials of National Highways and Motorways Police, Pakistan Girls Guide Association (PGGA), Khyber Pakhtunkhwa (KPK) and other areas, the seminar on Drugs Abuse and Prevention at National University of Modern Language (NUML) and Awareness Walks in Islamabad and Murree were also arranged.
AIOU sets-up exams centers in M. East
ISLAMABAD: Allama Iqbal Open University (AIOU) in collaboration with Pakistani missions has setup Examination Centres in Saudi Arabia, Kuwait, Qatar, UAE, Oman, and Bahrain.
The final exams of Secondary School Certificate, FA, BA, B.Ed (1.5 years) and MBA COL programs for Pakistanis settled in the Middle East will start from February 3 and will be continued till 21st February.
Roll number slips to the students have been sent at their given addresses. Date sheets/roll number slips have also been placed at website [email protected] . 
Students abroad could also contact for further information from University's Directorate of Overseas Education and e-learning in Islamabad, at phone numbers 92-51-9250140 or e-mail [email protected]