Institute of Criminology & Forensic Sciences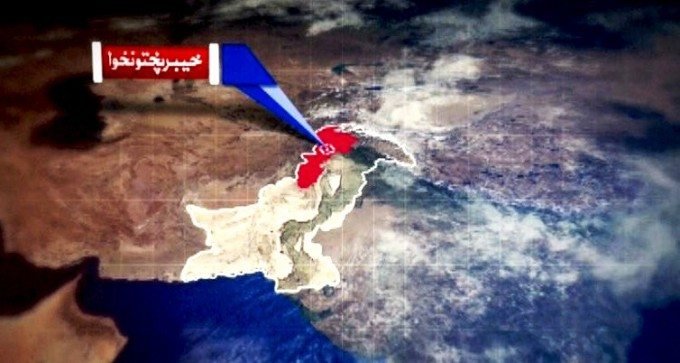 PESHAWAR: The Khyber Pakhtunkhwa Government has planned to establish 65 new Govt colleges including four commerce educational institutes and an Institute of Criminology and Forensic Sciences during the next five years in the province.
A state-of-the-art 'Centre of Inter-Disciplinary Research' would be set up beside strengthening of Pashto Academy at the University of Peshawar, a senior official in Higher Education Department KP told APP on Monday.
In PTI Govt's first 100 days plan, a comprehensive policy was chalked out under which 65 new Govt colleges would be constructed with a prime focus on far-flung and remote areas with no college facility in 20 kilometers distance.
KP Govt has taken a principal decision to expand BS program to tackle the problem of students' load in public sector universities and provide quality education to students especially girls at their doorsteps.
The official said Rs1519 million has been approved for extension and strengthening of BS program in 92 colleges in the province as currently, this program is underway in 114 colleges with enrolled students in 700 departments.
PTI Govt has accorded highest focus on digitalization of Govt libraries by digitalizing around 70 colleges' libraries in the province during the last five years. The Govt will establish 200 new IT labs in colleges in the next five years in the province.
Special focus is being paid on the strengthening of research work in Govt colleges and universities and students would be given special topics for conducting research keeping in view of the present era challenges and needs of agriculture and industries' demands.
Furthermore, an inclusive plan was devised for the establishment of higher education reforms unit (HERU) to formulate a workable inclusive education policy to promote higher and commerce education on scientific lines in the province.
Top educational experts would be included in HERU for preparation of a comprehensive policy focusing on projects, needs and financial requirements of the universities, postgraduate colleges, and libraries, promoting research, expansion, and strengthening of BS program at colleges level and bolstering of commerce education.
The Department will organize exhibitions at different cities for awareness of general public and education of students about the importance of home economics' education besides facilitating pass out graduates and students of home economic departments to showcase their products before their countrymen.
As many as 10 new public sector universities including Chitral University, Women University Swabi, Abbottabad University, Lakki Marwat University, Women University Mardan, UET Mardan, Buner University, UoT Nowshera, Agriculture University Di Khan and Pak-Austria University of Applied Sciences at Haripur were established by PTI Govt during last five years in KP.
PTI Govt had also completed 47 new colleges including nine for boys and 32 girls besides six commerce colleges including two boys and four female. Till June 2018, 47 new colleges were constructed, raising the number of colleges to 222 against 175 till June 2013.
Two home economic colleges at degree level at Abbottabad and Nowshera were set up while age condition for admission of women in educational institutes was abolished. The number of girls colleges which was only 42 till 2013, has risen to 47 in 2018.
Construction of 18 new Govt colleges was completed besides repair in 45 Govt colleges during 2017-18. Additional facilities in 10 colleges and missing facilities in 28 colleges were provided in addition to boundary walls and water supply in 12 colleges.
KP Govt has increased 760 million rupees grant for 28 Govt universities by distributing about Rs50m prize money in 36 colleges including 18 girls and 18 boys in 2016.
Three libraries were established while work on four new was in completion stage including one each in Charsadda, Buner, Manshera, and Haripur. To monitor the performance of teachers and other staff, Govt installed biometric machines in 185 general colleges and 31 commerce colleges while higher education management system was fully activated.
Under the PSDP Program, financial support was provided to around 285 MS and MPhil and 113 Ph.D. scholars during the financial year 2015-16 besides allocation of Rs50m for the outgoing fiscal year. Likewise, the scholarship was provided to 5193 students costing Rs124.61m under Scholarship for Youth Program.
To take full advantage of CPEC, Chinese language centers were set up at Abbottabad, Peshawar, and Haripur and fully activated whereas two centers are being established at DI Khan and Swat.
Under CM Education Foundation Fund, scholarships to 23 scholars for Ph.D. studies, 21 for MS and M Phil studies and 37 under graduated were provided for studying in top national universities and three MS scholarship to scholars for studying in foreign universities with an allocation of Rs1742 million.
Under higher education endowment fund, 7753 scholarship to students studying in the BS program in Govt colleges of Rs70.2million were provided beside training to more than 1500 lecturers at KP Higher Education Academy.
As a result of these positive measures, students' enrollment at universities, which was only 70422 in 2013, had jumped to record 100682 in 2018. Likewise, the enrollment of students at the college level, which was only 70422 in 2013, was jumped to 156014 in 2018 whereas launching of BS program in 99 Govt colleges had increased students enrollment to 36607 in 2018 against 24000 students in 37 BS colleges in 2013.
World Memory Sports UK: Pak Team Wins Big in its Debut Performance
LONDON: Students of Institute of Human Memory Development took part in 2019 U.K. Open Championships organized by World Memory Sports Council here.
Students were trained by the Institute of Human Memory Development (www.ihmd.co) and the entire trip was sponsored by Consultants for Our Future World (Pvt) Ltd. (www.cofw.co)
Three Championships that were held back-to-back in London, were the Speed-Reading Championship, Mind Mapping Championship, and the Memory Championship.
The Pakistan Team was amongst competitors from 13 countries (Pakistan, China, India, Russian, England, Wales, Austria, Slovenia, Italy, Spain, Germany, Turkey & Australia). With the best competing against each other, Pakistan was able to bring back home 3 Gold, 1 Silver, and 1 Bronze Medals. A proud moment of celebration as Pakistan was represented on an international platform.
The Winners:
Sania Alam – Promoted to Level 3 Arbiter
By Guild of Mind Sports Arbiters (GOMSA)
Kisa Zehra – Gold Position
2019 UK Open Speed-Reading Champion
Nabeel Hasan – Gold Position
2019 UK Open Junior Memory Champion
Kisa Zehra – Gold Medal – Names & Faces Discipline
2019 UK Open Memory Championship
Kisa Zehra – Silver Medal Position
2019 UK Open Mind Mapping Championship
Nabeel Hasan – Bronze Medal Position
2019 UK Open Mind Mapping Championship
UNDP extends assistance to PM's Kamyab Jawan Programme
ISLAMABAD: United Nations Development Programme (UNDP) has extended its assistance to Prime Minister's Kamyab Jawan Programme in order to ensure socio-economic development of youth.
According to an official, UNDP would launch various initiatives under Prime Minister's Kamyab Jawan Programme from talent exploration to multiple employment opportunities that would not only improve economic condition of the unemployed potential young generation of the country but also help enhancing their professional skills.
app
China to establish Chinese language department at King Saud University
BEIJING: China will help King Saud University (KSU), the most prestigious university in Saudi Arabia, to build a Chinese language department, with establishing a Confucius Institute in the university in a further plan to be discussed, a move that will contribute to the cultural communication between China and Saudi Arabia.
The announcement came after KSU President Badran Al-Omar signed an agreement for the provision of Chinese language instructors with Ma Jianfei, deputy chief executive of Confucius Institute Headquarters here, Global Times reported Tuesday.
As the oldest and most prestigious university in Saudi Arabia, KSU is the first university in Saudi Arabia to offer Chinese language courses. The school opened Chinese language courses in 2010 and has trained 35 students.
The university is preparing to build a Chinese language department with help from two to four teachers sent by the Confucius Institute Headquarters.
Saudi Arabia and China agreed to include the Chinese language in the curriculum in Saudi schools and universities during the visit of Saudi Crown Prince Mohammed bin Salman Al Saud to Beijing in February.
There are 548 Confucius Institutes in 154 countries and regions, including Lebanon, Dubai, and Turkey in the Middle East.
app
News Pakistan TV, one of Pakistan's leading multimedia news providers including latest and featured stories, offers exclusive information 24/7 regarding web-only content/ information based on insights and opinions. We also offer multimedia projects gathered by our trusted and dedicated correspondents.