Institute of Criminology & Forensic Sciences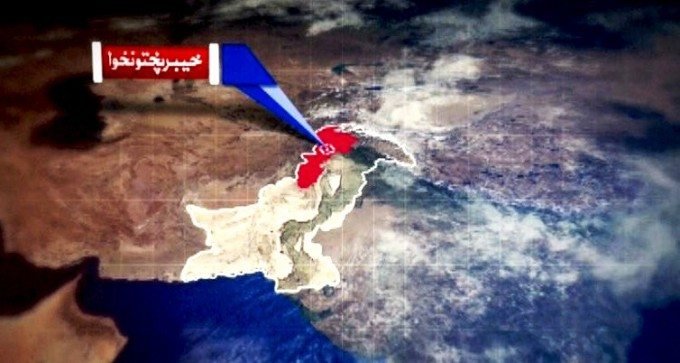 PESHAWAR: The Khyber Pakhtunkhwa Government has planned to establish 65 new Govt colleges including four commerce educational institutes and an Institute of Criminology and Forensic Sciences during the next five years in the province.
A state-of-the-art 'Centre of Inter-Disciplinary Research' would be set up beside strengthening of Pashto Academy at the University of Peshawar, a senior official in Higher Education Department KP told APP on Monday.
In PTI Govt's first 100 days plan, a comprehensive policy was chalked out under which 65 new Govt colleges would be constructed with a prime focus on far-flung and remote areas with no college facility in 20 kilometers distance.
KP Govt has taken a principal decision to expand BS program to tackle the problem of students' load in public sector universities and provide quality education to students especially girls at their doorsteps.
The official said Rs1519 million has been approved for extension and strengthening of BS program in 92 colleges in the province as currently, this program is underway in 114 colleges with enrolled students in 700 departments.
PTI Govt has accorded highest focus on digitalization of Govt libraries by digitalizing around 70 colleges' libraries in the province during the last five years. The Govt will establish 200 new IT labs in colleges in the next five years in the province.
Special focus is being paid on the strengthening of research work in Govt colleges and universities and students would be given special topics for conducting research keeping in view of the present era challenges and needs of agriculture and industries' demands.
Furthermore, an inclusive plan was devised for the establishment of higher education reforms unit (HERU) to formulate a workable inclusive education policy to promote higher and commerce education on scientific lines in the province.
Top educational experts would be included in HERU for preparation of a comprehensive policy focusing on projects, needs and financial requirements of the universities, postgraduate colleges, and libraries, promoting research, expansion, and strengthening of BS program at colleges level and bolstering of commerce education.
The Department will organize exhibitions at different cities for awareness of general public and education of students about the importance of home economics' education besides facilitating pass out graduates and students of home economic departments to showcase their products before their countrymen.
As many as 10 new public sector universities including Chitral University, Women University Swabi, Abbottabad University, Lakki Marwat University, Women University Mardan, UET Mardan, Buner University, UoT Nowshera, Agriculture University Di Khan and Pak-Austria University of Applied Sciences at Haripur were established by PTI Govt during last five years in KP.
PTI Govt had also completed 47 new colleges including nine for boys and 32 girls besides six commerce colleges including two boys and four female. Till June 2018, 47 new colleges were constructed, raising the number of colleges to 222 against 175 till June 2013.
Two home economic colleges at degree level at Abbottabad and Nowshera were set up while age condition for admission of women in educational institutes was abolished. The number of girls colleges which was only 42 till 2013, has risen to 47 in 2018.
Construction of 18 new Govt colleges was completed besides repair in 45 Govt colleges during 2017-18. Additional facilities in 10 colleges and missing facilities in 28 colleges were provided in addition to boundary walls and water supply in 12 colleges.
KP Govt has increased 760 million rupees grant for 28 Govt universities by distributing about Rs50m prize money in 36 colleges including 18 girls and 18 boys in 2016.
Three libraries were established while work on four new was in completion stage including one each in Charsadda, Buner, Manshera, and Haripur. To monitor the performance of teachers and other staff, Govt installed biometric machines in 185 general colleges and 31 commerce colleges while higher education management system was fully activated.
Under the PSDP Program, financial support was provided to around 285 MS and MPhil and 113 Ph.D. scholars during the financial year 2015-16 besides allocation of Rs50m for the outgoing fiscal year. Likewise, the scholarship was provided to 5193 students costing Rs124.61m under Scholarship for Youth Program.
To take full advantage of CPEC, Chinese language centers were set up at Abbottabad, Peshawar, and Haripur and fully activated whereas two centers are being established at DI Khan and Swat.
Under CM Education Foundation Fund, scholarships to 23 scholars for Ph.D. studies, 21 for MS and M Phil studies and 37 under graduated were provided for studying in top national universities and three MS scholarship to scholars for studying in foreign universities with an allocation of Rs1742 million.
Under higher education endowment fund, 7753 scholarship to students studying in the BS program in Govt colleges of Rs70.2million were provided beside training to more than 1500 lecturers at KP Higher Education Academy.
As a result of these positive measures, students' enrollment at universities, which was only 70422 in 2013, had jumped to record 100682 in 2018. Likewise, the enrollment of students at the college level, which was only 70422 in 2013, was jumped to 156014 in 2018 whereas launching of BS program in 99 Govt colleges had increased students enrollment to 36607 in 2018 against 24000 students in 37 BS colleges in 2013.
Debt Debate and Robert Smith's gift to graduates
NEW YORK: When the American billionaire Robert Smith announced to students graduating from historically black Morehouse College that he would pay off their student loans, he put himself at the center of one of the 2020 US election's key issues.
While the cost of Smith's surprise gift announced on Saturday to Morehouse's 396-strong class of 2019 is not yet known, the body's student debt is thought to reach $40 million.
Smith, a Texas businessman who is the wealthiest African-American, has been applauded for his generosity, but his gift also generated jealousy among the many Americans struggling with huge student debts.
"Can a billionaire pledge to pay off my student loan debt? I'm glad for the graduating class, but also envious," one Twitter user wrote, reflecting a sentiment common on social media.
Already, several Democratic challengers to President Donald Trump in next year's elections have proposed ways to reduce the nearly $1.5 trillion American student loan burden, and even politicians who aren't running have weighed in.
"People shouldn't be in a situation where they depend on a stranger's enormous act of charity for this kind of liberation to begin with," tweeted Alexandria Ocasio-Cortez, a rising Democratic House representative who was elected last year in part on the promise of free university education.
– Mobilized billionaires –
More than two-thirds of American graduates were in debt in 2016, the Institute for College Access and Success said in April, with their burden averaging $29,650.
Paying off the debt often weighs heavily on young Americans' lives through their 20s and 30s, delaying the starting of families and the purchase of cars and homes.
All of that affects the US economy, and Smith isn't the first billionaire to take notice.
Last November, former New York mayor Michael Bloomberg pledged $1.8 billion to Johns Hopkins University in Baltimore, from which he graduated in 1964.
The donation aims to make education at the elite school more affordable to low- and middle-income students, who would otherwise have to face fees and living costs totaling about $72,000 per-year.
Another billionaire, Kenneth Langone, gave $100 million to the New York University School of Medicine last year to make tuition free for its current and future students.
app
Shafqat Mehmood urges opposition parties to stop playing non-issues
ISLAMABAD: Minister for Education Shafqat Mehmood Tuesday urged the Opposition parties to play its constructive role in government's strive to move the country forward and avoid playing up non-issues.
IN an interview, minister urged politicians to sit with government and find a solution for the current political crisis that is seriously damaging the country's economy and business.
He said despite different kinds of challenges, the incumbent government was trying to bring the country on the way of development.
"PTI government accord top priority to the welfare of the poor, the honor and security of the motherland," he said.
Reacting to the opposition leader's, he said both Asif Ali Zardari and Nawaz Sharif looted the country on the name of democracy.
Minister said the whole nation was paying the price of their wrongdoings as they badly damaged the country's economy and plunged the nation into the quagmire of debts, he said.
app
SC issues notice in Pvt. Med. colleges case 
ISLAMABAD: Supreme Court Monday issued a notice to Pakistan Medical and Dental Council (PM&DC) over a matter of private medical colleges and sought details of private medical colleges their affiliated hospitals and a total number of house job officers.
A three-member bench, headed by Justice Sheikh Azmat Saeed and comprised on Justice Faisal Arab and Justice Ijaz Ul Ahsan, heard the case regarding stipend of House Officers Graduate of Private Medical Colleges.
During the course of proceedings, Justice Azmat Saeed said private medical colleges are exploiting students. It is mandatory for each medical college to have its 500-bed hospital where doctors can perform their house job duties, he added.
He said a medical college and its degree is not recognized without a hospital. He said private medical colleges are demanding house job training fee from the doctors instead of giving them a stipend.
Justice Ijaz Ul Ahsan said during house job, doctors get a stipend. Private medical colleges charged Rs0.9 million annually from the students but they do not provide house job to their students. The court issued a notice to PM&DC and adjourned the hearing of the case for two weeks.
app