Knitwear exporters to comply with environmental laws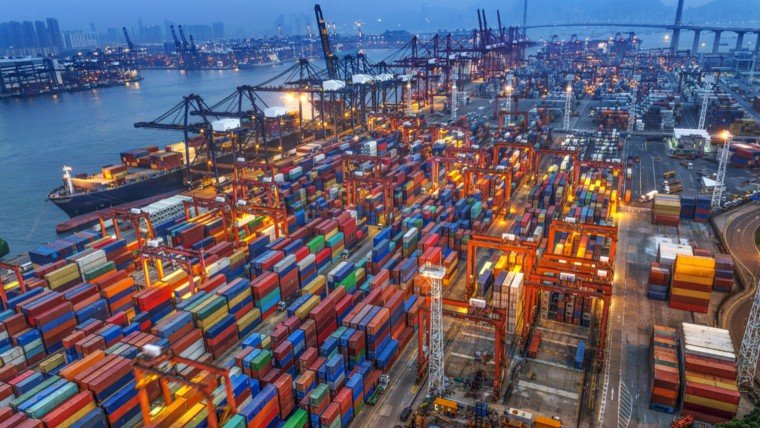 LAHORE: The manufacturers and exporters of knitwear garments have planned to implement the environmental laws in their factories within one year through the technical support of the Punjab Environment Protection Department.
In a meeting with Punjab Environment Protection Department, details were worked out and a plan of action was devised for full compliance of required national and international standards within one year. The meeting was chaired by Dr. Zafar Nasrullah, Secretary Environment and was attended by Director General Syeda Malaika, Director Syed Naseemur Rehman, and Pakistan Hosiery Manufacturers and Exporters Association (PHMA) Chairman Adil Butt, and a large number of stakeholders, according to PHMA Secretary, Mohammad Ayub, here Monday.
On this occasion, Environment Secretary Dr. Zafar Nasrullah said that the Environment Protection Department was providing necessary guidance and technical support to the industry so that technically sound and cost-effective solutions could be provided to the industry.
Apart from technical support, he added, the Department was also prepared to create linkage with financial institutions and banks to provide soft loans to the industry. He also encouraged the industry representatives and assured them of full support to comply with the environmental laws.PHMA Chairman Adil Butt assured that the Association stood with the government and the industry would come up to the mark with regard to the compliance. He also pledged to work as a bridge between government and the industry to build a positive image of the country in the international markets.
He said that knitwear garment export industry stood at number one in foreign exchange earnings for the country, besides being the largest employment provider to the workers. The large-scale industrial units, as well as a number of SMEs (Small and Medium Enterprises), were, by and large, complaint of environmental standards while the remaining were in the process of compliance, he mentioned. Adil Butt said that the industry stakeholders were joining the campaign of implementation of required standards so that they could compete well in the international market.
Improving ease of doing business
ISLAMABAD: PM has today directed Board of Investment (BoI) chairman to present a comprehensive plan, listing all the issues in various sectors and their sub-sectors and how the processes could be streamlined to simplify procedures related to government approvals, addressing taxation issues, dispute resolution and facilitating investors/businesses. 
He said this while chairing a high-level meeting to review progress on improving ease of doing business and creating an enabling environment to facilitate the conversion of interest of the local as well foreign investors into actual investments in the country. The meeting was attended by Finance Minister Asad Umar, Law Minister Dr. Farogh Naseem, Commerce Advisor Abdul Razak Dawood, BoI Chairman Haroon Sharif, federal secretaries and senior officials. 
BoI Chairman Haroon Sharif while briefing the prime minister about the steps taken so far said the Board would be serving as an agent of change for facilitating business transactions, removing impediments in the way to the materialization of investors' interest into actual investments and smooth functioning of the businesses in the country. He also briefed about various issues being faced by the business community including taxation, access to finance, regulation and policy issues and red-tapism.
He said the BoI was also actively working with the provinces and relevant ministries for removing barriers in the way of establishing Special Economic Zones.  He said special efforts were being made to bridge the gap between private and public sector and to reach out to the private sector to revive their confidence in government policies and put in place a framework that facilitates business community in its business pursuits.  The BoI chairman also briefed about Naya Pakistan Diaspora Fund which was being set-up to promote SMEs and rural development in key areas of education, health, and infrastructure development.
He also apprised the prime minister of the investment framework which had been structured for attracting and materializing investment from UAE, KSA, China, Japan, and Malaysia.   It was decided during the meeting that the prime minister would chair a review meeting every month on ease of doing business in the country.
KARACHI: Removal of encroachments
KARACHI: The Anti-Encroachment Department of the Karachi Metropolitan Corporation (KMC) demolished more than 35 shops and other constructions in front of shops and footpaths with the help of heavy machinery in district West and Korangi on Tuesday.
Metropolitan Commissioner Dr. Syed Saif-ur-Rehman who is monitoring anti-encroachments drive in the city, said that footpaths are for pedestrians and no one can be allowed to block the footpaths by extending shops or putting stuff to create problems for citizens, said a statement. He said that the anti-encroachment drive was meant to bring improvement to the city and make it clean and beautiful.
Traders community have so far cooperated with the KMC in its action against encroachments and removed their stuff and an additional portion of their shops.
He said that the city roads, streets, and footpaths are widened after the removal of encroachments. Meanwhile, senior director anti-encroachments Bashir Siddiqui with his team took action in districts West and Korangi.
They removed the encroachments from different areas including Pak Colony in district West and Malir Saudabad in district Korangi where walls, shops, and other structures were demolished.
TOKYO: Shares here closed lower today as uncertainty caused by factors including Brexit and trade tensions weighed on the market, wiping out early gains.
The benchmark Nikkei 225 index fell 0.34 percent or 71.48 points to 21,148.02 while the broader Topix index was down 0.91 percent or 14.50 points at 1,575.31. Tokyo shares opened higher, rebounding from sharp drops the previous day, with investors apparently relieved that Wall Street eked out gains after a volatile session.
"But sentiment worsened as investors remained cautious amid uncertain elements such as the postponement of Britain's Brexit vote and the US-China trade war," Daiwa Securities senior technical analyst Hikaru Sato told AFP. European stock markets and the pound slid Monday after British Prime Minister Theresa May said she was delaying a parliamentary vote on her deal to leave the EU after conceding it would not win sufficient support.
"The market is concerned that the postponement uses up valuable time before the 29th March exit date, and the risk of a no-deal scenario is growing," David de Garis, director of economics and markets at National Australia Bank said in a commentary. The dollar slipped to 113.10 yen in late Asian trade from 113.35 yen in New York Monday afternoon. In individual stocks trade, SoftBank Group jumped 2.44 percent to 8,827 yen after announcing Monday it aims to raise over $23 billion by listing its Japanese mobile unit next week.
Nissan kept falling, down 3.10 percent at 915.7 yen after tumbling 2.90 percent on Monday as ousted chairman Carlos Ghosn was charged and faced new allegations of alleged financial misconduct. Prosecutors also charged Nissan for filing documents that allegedly understated Ghosn's earnings. The Nikkei daily reported Tuesday that Nissan plans to book years of under-reported compensation paid to Ghosn as expenses in the year to March 2019 all at once, a move that could worsen the automaker's balance sheet. Toyota lost 1.09 percent to 6,745 yen but Sony rose 0.72 percent to 5,735 yen.