KP: ECP appoints ROs for holding elections 
PESHAWAR: ECP has appointed returning officers and assistant returning officers to conduct elections against 16 general, four seats reserved for women and one minority seat of the provincial assembly as a result of the merger of erstwhile FATA.
Provincial Elections Commissioner KP has been appointed Returning Officer for four reserved seats for women and one reserved seat for Non-Muslims of the Khyber Pakhtunkhwa assembly. The elections for general seats of KP assembly from merged areas are due in June, this year.
Fazal Hakeem, Regional Election Commissioner (REC) Peshawar, has been appointed Returning Officer (RO) for PK-100 Bajaur-I, PK-101 Bajaur-II, PK-102 Bajaur-III. Muhammad Naeem, Regional Election Commissioner, has been appointed RO for PK-103 Mohmand-I and PK-104 Mohmand-II.
Similarly, Sardar Jehanzeb REC Hazara has been appointed RO for PK-105 Khyber-I, PK-106 Khyber-II, and PK-107 Khyber-III. Raham Karim Director LGE as RO for PK-108 Kurram-I and PK-109 Kurram-II while Muhammad Farid Director Tribal Districts has been appointed as RO PK-110 Orakzai.
Abdul Qayum Shinwari REC Kohat has been appointed RO PK-111 North Waziristan-I and PK-112 North Waziristan-II. Tariq Khan REC D.I.Khan as RO for PK-113 South Waziristan-I and PK-114 South Waziristan-II.
Likewise, Aziz Bahadur REC Mansehra as RO PK-115 (Ex-Frontier Regions). ECP also appointed 16 officers as Assistant Returning Officers for the merged areas and FRs.
Peshawar: 12 arrested inciting people against anti-polio vaccine
PESHAWAR: The district police Tuesday launched a crackdown against mischievous elements that allegedly caused panic among people by spreading rumors about anti-polio vaccination have tightened noose around the accused, booking dozen persons for being involved in the spiteful episode.
"Not a single person of the gang that bear malice and staged drama by spreading rumors about anti-polio vaccine in the provincial capital would be spared and all of them have to be arrested," PM Focal Person on Polio Eradication Babar Bin Atta told media men.
He said he had been constantly in contact with chief of Peshawar police to bring all the responsible to book and so far First Information Report (FIRs) had been registered against 12 persons.
Meanwhile, Badhber police booked two persons for allegedly staging protest against ongoing anti-polio campaign.
The police said an accused Nazar Muhammad was arrested during overnight raid while raids had been intensified against other persons as well who allegedly caused damage to public property in violent protest against the polio vaccination.
app
FATA merger: KP assembly's strength rises to 145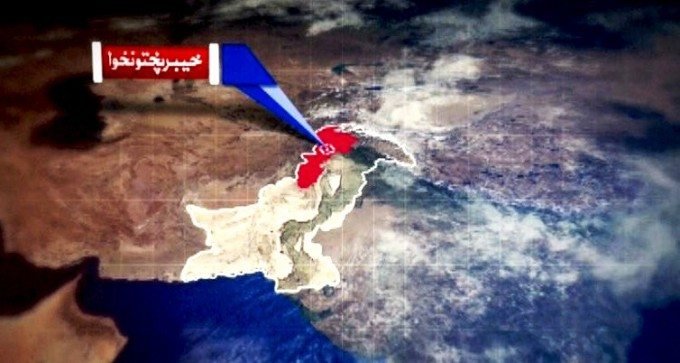 PESHAWAR: The strength of the general seats and seats reserved for women, minorities in the provincial assembly has risen to 145 from 124 after the merger of the erstwhile FATA into Khyber Pakhtunkhwa.
The merger of the six tribal districts and one frontier region has added up 16 general seats to the present strength of 99, taking the total tally to 115 of the general seats. Similarly, the strength of reserved seats for women also increased to 26 from 22 while the strength of the minorities rose by one seat making it four from three. The merger of the tribal districts has increased a total of 21 seats of the provincial assembly including 16 general seats, four women reserved a seat and one reserved seat for the minority.
The Election Commission on Monday notified that political parties interest to take part in election to the the KP assembly 16 general seats for merged area are directed to submit the list of their women and minority candidates against reserved seats with the returning officers before the expiry of the date fixed for filing of the nomination papers for the general seats under election Act 2017 subclause 104.
The provincial election commissioner has been appointed as returning officer for the women and minority reserved for merged areas. The ECP also directed the political parties to submit maximum names for reserved seats so that in case of rejection of any paper, the name of an alternative candidate was available. The elections in merged areas for KP assembly seats are likely to be held after the local bodies' elections. The election commission has already nominated the returning officer for the 16 general seats and four minority seats.
app
Christian community facilitated on Easter eve!
PESHAWAR: Khyber Pakhtunkhwa (KP) Chief Minister Mehmood Khan extended greetings for the Christian community today on the auspicious event of Easter and said that minorities have equal rights like other citizens of Pakistan.
A felicitation message issued here from CM house said that our religion had also been giving equal rights, inexpensive justices, complete security and freedom of holding religious events for minorities. He said the provincial government has taken concrete steps for the welfare of minorities which fruits have become witnessed by the masses soon.
He stressed on minorities to play their vital role for uplift of the country and said that present world arena demanded to promote interfaith harmony at every cost. KP CM also vowed to provide basic rights and security among minorities and to take care of their respect.