KP Govt to issue Sehat Insaf Cards to transgenders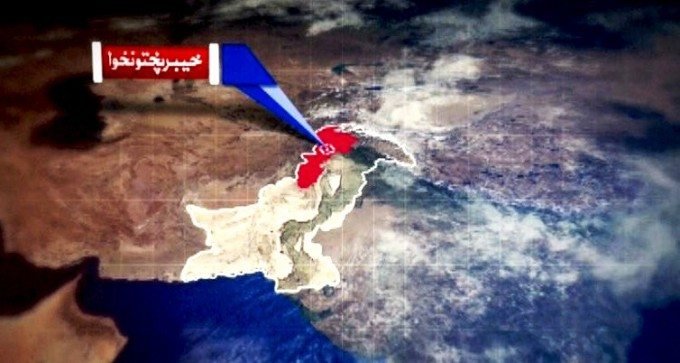 PESHAWAR: Khyber Pakhtunkhwa Minister for Information Shaukat Yousafzai has said the provincial government would issue Sehat Insaf Cards to transgender to give them access to best health facilities.
Talking to media here, he said the government was taking measures to give respectable status to transgender in the society and in order to provide the employment opportunities, vocational training would be provided to them.
He deplored that past provincial governments totally ignored the rights of the transgender community and did not take any step for their welfare. He said PTI government, unlike past governments, would provide opportunities to transgender to lead a respectable.
The government would provide soft loans on easy installments to them to start their own business besides provision of an educational facility to become a useful citizen of the country.
Sindh health minister appeals to parents not to refuse OPV teams
KARACHI: Sindh Minister for Health Dr. Azra Pechuho here on Monday urged parents not to refuse the vaccinators visiting their homes for administration of oral polio vaccine (OPV) even if their children may have been regularly covered under routine immunisation.
Talking to journalists following the inaugural of the national OPV campaign at the Sindh Emergency Operation Centre for Polio, she said the additional drops received by their kids under OPV hold no hazard but simply boost immunity of the recipients.
"The exercise is meant to provide blanket cover to all children against the virus that persists in our environment," said the health minister who is also a senior doctor.
Acknowledging that a reluctance has been registered among many of the affluent families in easing access of their under-five children to the mobile teams of vaccinators, engaged in door-to-door oral polio immunisation campaign, she said the elitist mindset has to be done away with.
She urged the media, both print and electronic, to make people realise that OPV being administered at the clinics of renowned pediatricians or that of government-run dispensaries or by authorised mobile teams are of same quality arranged by the government through Bill and Melinda Gates Foundation.
app
Countrywide anti-polio campaign commences
ISLAMABAD: A countrywide campaign to administer anti-polio drops to children under five years of age starts on Monday.
National Coordinator Polio Eradication Programme, Dr Rana Safdar said the anti-polio drive will target 39 million children in all four provinces, Azad Kashmir and Gilgit-Baltistan.
He urged the people to cooperate with polio teams to administer drops to their children against this crippling disease.
app
FDA approves first medical device to treat child inattention
WASHINGTON: The U.S. Food and Drug Administration (FDA) approved this week the first medical device to treat attention deficit hyperactivity disorder (ADHD) for children.
The device called the Monarch external Trigeminal Nerve Stimulation (eTNS) System is the first non-drug treatment for ADHD authorized for marketing by the FDA.
The prescription-only device is indicated for patients ages 7 to 12 years old who are not taking ADHD medication.
"This new device offers a safe, non-drug option for treatment of ADHD in pediatric patients through the use of mild nerve stimulation, a first of its kind," said Carlos Pena, director of the Division of Neurological and Physical Medicine Devices in the FDA's Center for Devices and Radiological Health.
ADHD is a common disorder that begins in childhood. ADHD patients have difficulty in staying focused and paying attention.
The cell-phone sized device generates a low-level electrical pulse and connects via a wire to a small patch that adheres to a patient's forehead, just above the eyebrows, according to FDA.
The device delivers the low-level electrical stimulation to the branches of the trigeminal nerve, sending therapeutic signals to the parts of the brain thought to be involved in ADHD.
Brain imaging showed that eTNS increases activity in the brain regions that are known to be important in regulating attention, emotion and behavior, but the exact mechanism of eTNS is not yet known.
The stimulation feels like a tingling sensation on the skin, and the device should be used in the home under the supervision of a caregiver during periods of sleep. Clinical trials suggest that a response to eTNS may take up to four weeks to become evident.
app