NASA space lasers to reveal new depths of planet's ice loss
TAMPA: NASA is poised to launch Saturday its most advanced space laser ever, ICESat-2, a $1 billion dollar mission to reveal the depths of the Earth's melting ice as the climate warms.
The half-ton satellite, about the size of a smart-car, is scheduled to blast off atop a Delta II rocket on September 15 from Vandenberg Air Force Base in California.
The 40-minute launch window opens at 5:46 am local time (1246 GMT). The mission is "exceptionally important for science," Richard Slonaker, ICESat-2 program executive at NASA, told reporters ahead of the launch.
That's because it has been nearly a decade since NASA had a tool in orbit to measure ice sheet surface elevation across the globe. The preceding mission, ICESat, launched in 2003 and ended in 2009. From it, scientists learned that sea ice was thinning, and ice cover was disappearing from coastal areas in Greenland and Antarctica.
In the intervening nine years, an aircraft mission, called Operation IceBridge, has flown over the Arctic and Antarctic, "taking height measurements and documenting the changing ice," NASA said. But an update is urgently needed.
Humanity's constant reliance on fossil fuels for energy means planet-warming greenhouse gases are continuing to mount. Global average temperatures are climbing year after year, with four of the hottest years in modern times all taking place from 2014-2017. Ice cover is shrinking in the Arctic and Greenland, adding to sea level rise that threatens hundreds of millions of people along the coastlines.
ICESat-2 should help scientists understand just how much melting the ice sheets are contributing to sea level rise.
"We are going to be able to look at specifically how the ice is changing just over the course of a single year," said Tom Wagner, cryosphere program scientist at NASA.
Adding this precise level of data to that collected in prior years should boost scientists' understanding of climate change and improve forecasts of sea level rise, he said.
ICESat-2 is equipped with a pair of lasers – one is on board as a back-up – that are far more advanced than the kind aboard the preceding ICESat mission.
Though powerful, the laser will not be hot enough to melt ice from its vantage point some 300 miles (500 kilometers) above the Earth, NASA said.
The new laser will fire 10,000 times in one second, compared to the original ICESat which fired 40 times a second.
The result is a far higher degree of detail, akin to taking 130 images of a single football field, compared to one shot of each goal post.
Measurements will be taken every 2.3 feet (0.7 meters)along the satellite's path. "The mission will gather enough data to estimate the annual elevation change in the Greenland and Antarctic ice sheets even if it's as slight as four millimeters – the width of a No. 2 pencil," NASA said in a statement.
Importantly, the laser will measure the slope and height of the ice, not just the area it covers. "One of the things that we are trying to do is, one, characterize the change that is taking place within the ice, and this is going to greatly improve our understanding of that, especially over areas where we don't know how well it is changing right now," Wagner said, mentioning the deep interior of Antarctica as one such area of mystery.
The mission is meant to last three years but has enough fuel to continue for 10, if mission managers decide to extend its life.
app
Mostly cold, dry weather expected
ISLAMABAD: The met office today forecast cold and dry weather in most parts of the country during the next 24 hours.
According to the synoptic situation, a continental air is prevailing over most parts of the country. During the last 24 hours, rain/thunderstorm (with snowfall over hills) occurred at scattered places in Malakand, Hazara, Rawalpindi, Gujranwala, Lahore divisions, Gilgit-Baltistan and Kashmir, while at a few places in Sargodha division and Islamabad. The weather remained cold and dry elsewhere in the country.
Following rainfalls were recorded in millimeters: Punjab: Murree 32, Hafizabad 20, Mangla 11, MB din, Jhelum 10, Rawalpindi (Chaklala 09, Shamsabad 01), Sialkot(City 07, AP 06),Islamabad(ZP 03, Saidpur 01), Narowal 03, Gujrat 02, Lahore 02, Faislabad 01,Kashmir: Rawalakot, Gari dupatta 33, Muzaffarabad, Kotli 24,Kyber Paktaunkhwan:Pattan 24, Balakot 22, Kakul 17, Mirkhani 10, Malamjabba 05, Chitral 04, Dir(upper 14, lower 03), Drosh 03,Gilgit-Baltistan: Astore 16, Skardu 14, Gilgit 07, Bagrote 05, Bunji, Chillas 03,Snowfall(inch): Skardu 08, Astore 06, Malmjba, Drosh 02, Bagrote 01.
The lowest minimum temperatures were recorded as follow: Kalam -12°C, Kalat -07°C, Parachinar, Bagrote -06°C, Malamjabba -05°C, Skardu, Gupis-04°C, Astore, Quetta, Hunza -03°C, Drosh, Zhob, Chitral & Dir -02°C,Peshawar 05°C, Islambad 05°C,Lahore 08°C.
Agriculture: Start cultivation of bhindi immediately!
FAISALABAD: Agriculture experts have advised the growers to start cultivation of bhindi (okra/ladyfinger) immediately and complete it by end of March to get a bumper crop.
According to the Agriculture Department, the best time for the cultivation of okra crops is mid-February to the end of March. 
The growers should also use recommended varieties of okra as these varieties not only have disease resistance but also give maximum production.
Relevant: Punjab Agriculture Minister Malik Nauman Ahmad Langrial said that per acre yield of important crops would increase besides exports due to farmers friendly policies of the incumbent government. He said this addressing the launching of Punjab Agriculture Policy at a local hotel on Wednesday. Unfortunately, in past attention was not paid towards the preparation of comprehensive agriculture policy and for resolving the problems of the farming community, he added. Financial betterment of farmers was the top priority of the incumbent government, he said and added that was why the government had decided to provide beneficial subsidies directly to farmers in the form of cash transfer. The Minister stressed the need for utilizing available water in an appropriate manner and also lauded the steps of the Punjab government for the promotion of modern ways of irrigation. Punjab Agriculture Secretary Wasif Khursheed said all stakeholders had been consulted during the preparation of the agriculture policy and added that USAID experts had also extended assistance in this regard. Under this policy investment and mechanization would get promoted in the agriculture sector, the secretary added. He said in future annual developmental projects would be made in accordance with the agriculture policy guidelines. Wasif Khursheed said, almost development upto 4 to 5 per cent would take place in the agriculture sector with effective implementation of this policy. Provincial Finance Minister Hashim Jawan Bakht and others also spokes on the occasion.
More rains likely from Sunday evening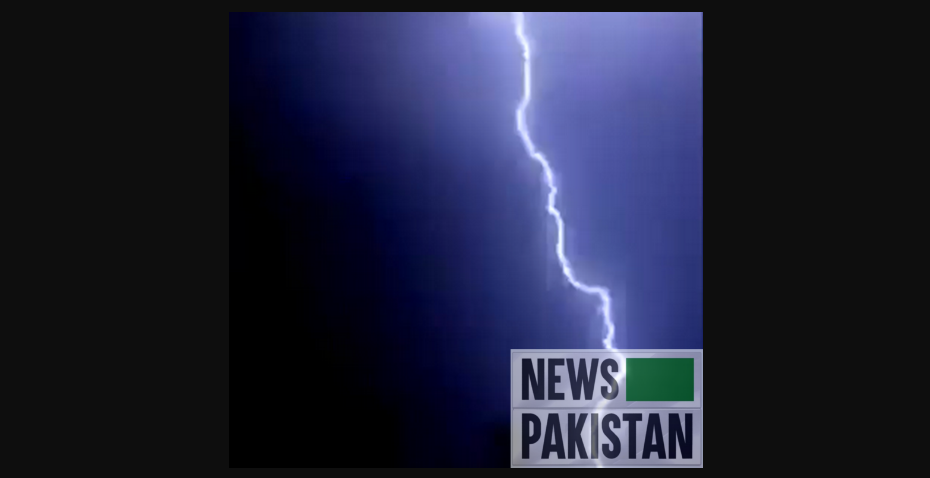 LAHORE: More rain and thundershowers are expected in Punjab including provincial capital during the next 24 hours as a strong rain-bearing system is likely to enter the country on Sunday evening/night, which would persist till Friday.
In the initial phase, rain is expected at scattered places in Upper Punjab — Rawalpindi, Gujranwala, Lahore, Sargodha and Faisalabad divisions, Islamabad, Gilgit-Baltistan, Kashmir on Sunday evening and Monday, according to Met. Office. In the final phase, this weather system is likely to further intensify on Tuesday evening and night and may persist till Friday. The maximum temperature in the provincial capital on Saturday was recorded as 20 degree Celsius.