NASA to continue using Russia's Soyuz spacecraft
MOSCOW: NASA will continue to use Russia's Soyuz spacecraft to bring astronauts to the International Space Station (ISS).
This was stated here by the head of Russia's space corporation Roscosmos Dmitry Rogozin: "Statements made by Americans that they will soon use their own spacecraft turned out to be somewhat hasty. We now have requests from our U.S. partners to continue using our spacecraft for transporting their astronauts," he added. 
Rogozin added that Roscosmos plans to organize space tourist flights on Soyuz and cooperate with many partners, including the United Arab Emirates. Such programs and delivering astronauts to the ISS may bring hundreds of millions of U.S. dollars in revenue to Roscosmos every year. Russia's Soyuz models are currently the only spacecraft for spaceflights between the ISS and Earth.
Egypt-Israel peace treaty lives on in troubled region
CAIRO: The US-mediated 1979 treaty between Egypt and Israel may only have resulted in a "cold peace" but their ties have survived four decades in a turbulent region, analysts say.
The watershed treaty brought together late Egyptian president Anwar Sadat and Israeli premier Menachem Begin for a 26th March, 1979 signing ceremony in Washington as a beaming Jimmy Carter, then-US president, looked on. The peace deal, the first ever between Israel and an Arab state, and which cost Sadat his life at the hands of an Islamist extremist, has kept Cairo out of any armed conflict with its neighbour.
The treaty has emerged unscathed from upheavals in Egypt, notably the 2011 revolution that toppled longtime ruler Hosni Mubarak, proving its "stability", said Amr al-Shobaki, political analyst with the Ahram Center for Political and Strategic Studies. The 40th anniversary comes as armed conflicts roil several countries across the Arab world, from Libya in the far west to Yemen in the south.  It also comes at a time of major US policy changes.
In 2017, President Donald Trump's administration recognised the disputed city of Jerusalem as Israel's capital, causing uproar in the Muslim world. He followed up on Friday with a pledge to recognise Israel's annexation of the Golan Heights. Israel seized mainly Palestinian east Jerusalem, Syria's Golan and Egypt's Sinai Peninsula in the 1967 Six-Day War, when it also occupied the West Bank and Gaza. But under the 1979 peace treaty, Israel returned the Sinai to former enemy Egypt.
Trump set for star turn in Netanyahu re-election campaign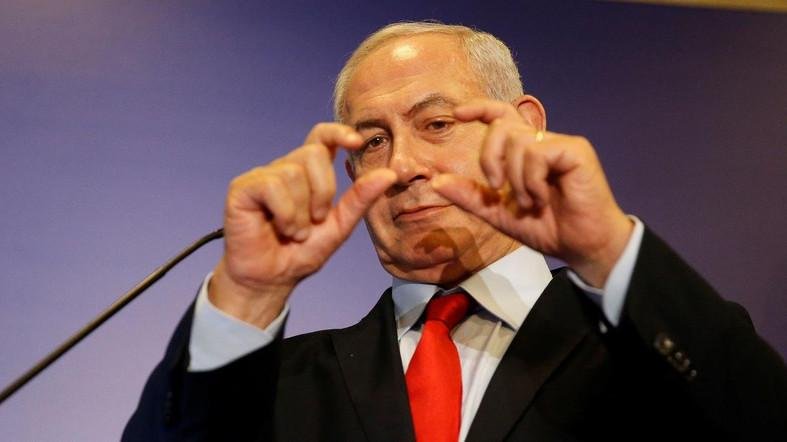 JERUSALEM: US President Donald Trump's role in Prime Minister Benjamin Netanyahu's electoral campaign gets its star turn this week when the two allies meet in Washington ahead of Israeli polls.
The billionaire president has already been featured on giant campaign billboards in Israel shaking hands and smiling with Netanyahu, and the premier has shared video of Trump calling him "strong" and a "winner". But Trump's support has gone far beyond photos and words as Netanyahu fights a tough re-election battle ahead of 9th April polls while under threat of indictment for corruption.
On Thursday, after new opinion polls showed Netanyahu losing ground to his electoral rivals, Trump took to his beloved Twitter account to present the Israeli leader with what many analysts saw as a campaign gift. Again breaking with longstanding international consensus, Trump said "it is time" to accept Israel's sovereignty over the Golan Heights, which it seized from Syria in the 1967 Six-Day War.
The tweet granted Netanyahu exactly what he had been pushing for without asking for anything in return, at least publicly. Netanyahu pronounced it a Purim "miracle" – referring to the Jewish holiday Israel was celebrating the same day — and phoned Trump to tell him he had "made history". But Trump said it had nothing to do with Israeli politics. "I wouldn't even know about that," he told Fox Business Network.
app
Modi's rêve of an atmosphere free of terror
ISLAMABAD: PM Imran Khan took to the twitter to inform the nation that his Indian counterpart has extended his greetings and best wishes to the people of Pakistan.on 23rd March.
According to the tweet, Modi said it was time that people of Sub-Continent worked together for a democratic, peaceful, progressive and prosperous region, in an atmosphere free of terror and violence.