New Zealand mosque attack suspect charged with murder
CHRISTCHURCH: A right-wing extremist who filmed himself on a rampage that left 49 mosque-goers dead flashed a white power sign as he appeared in a New Zealand court Saturday charged with murder.
Australian-born 28-year-old Brenton Tarrant stood in the dock wearing handcuffs and a white prison smock, as the judge read a single murder charge against him. A raft of further charges were expected.
The former fitness instructor and self-professed fascist occasionally turned to look at media present in court during the brief hearing that the public were excluded from for security reasons.
Flanked by armed police he flashed an upside-down "okay" signal, a symbol used by white power groups across the globe.
He did not request bail and was taken into custody until his next court appearance which is scheduled for April 5.
A short distance away, 39 people were being treated in hospital for gunshot wounds and other injuries inflicted in the massacre. They included a two-year-old boy and a four-year-old girl, who is in critical condition.
Doctors at Christchurch hospital said they worked through the night in 12 operating theatres to do what they could to save the survivors.
For many, the road to recovery will require multiple surgical procedures and many survivors said the mental scars may never fully heal.
The attack on the Al Noor and Linwood mosques has been labelled terrorism by Prime Minister Jacinda Ardern and is thought to be the deadliest attack directed against Muslims in the West in modern times.
Outside the court, the son of 71-year-old Afghan victim Daoud Nabi demanded justice for his late father, who believed New Zealand to be a "slice of paradise."
"It's outrageous, the feeling is outrageous," he said. "It's beyond imagination."
app
Venezuela Jail: 23 inmates dead in clashes with police!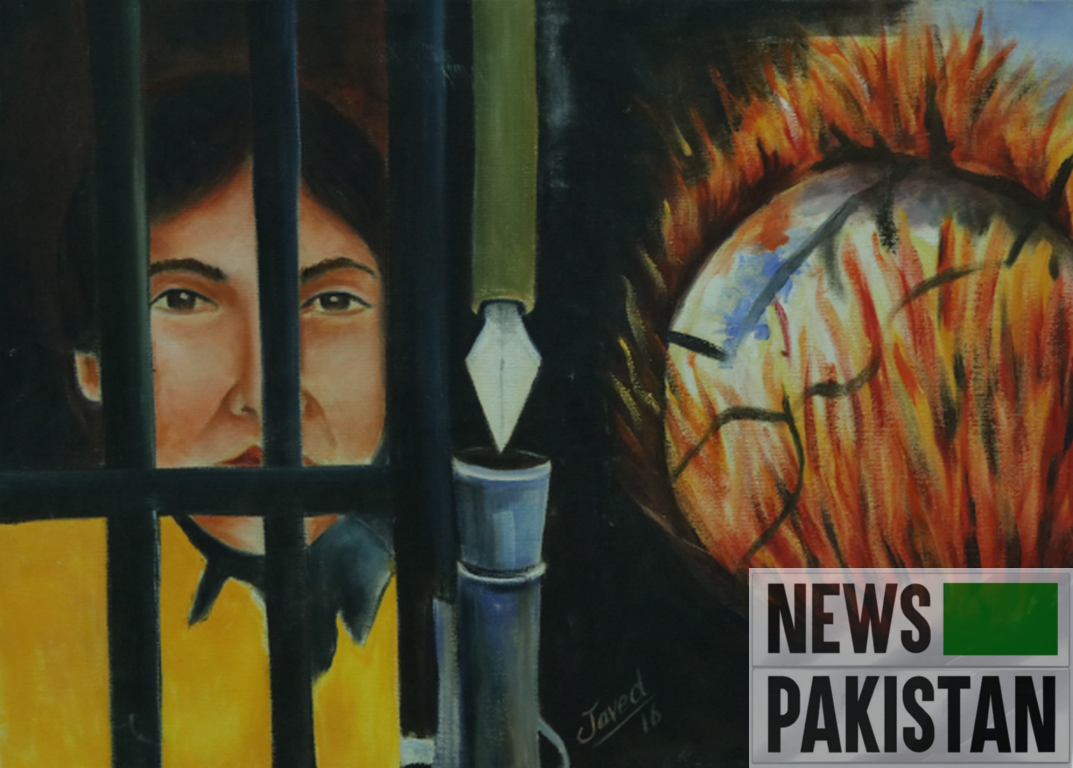 CARACAS: At least 23 inmates were killed and 14 policemen wounded in clashes at a jail in western Venezuela on Friday, an NGO that defends prisoner rights said.
The clashes were sparked by prisoners taking some visitors hostage. "We can confirm that there are 23 dead detainees and 14 wounded police," Carlos Nieto, director of the Una Ventana a la Libertad NGO, told the Media. 
app
Quetta, militants carry out fatal blast at Rehmania Mosque
QUETTA: Rehmania Mosque here in the Pashtoonabad area has been bombed by militants today during Juma prayers. As a result, the Imam and one namazi died while fifteen others got injured.
The wounded, four critically, are presently being treated at Civil Hospital, while LEAs, who have cordoned off the area, are investigating to figure out the nature of the blast.
Sources privy to NPTV have informed that the blast was caused by detonating 2.5kgs of explosives hidden in the Mehrab of the mosque. No militant outfit has claimed the responsibility yet. 
Opioid Crisis: JPMorgan cuts ties with Purdue Pharma
NEW YORK: JPMorgan Chase cut ties with American pharmaceutical giant Purdue Pharma over its alleged involvement in the US opioid addiction epidemic, a source close to the matter said Thursday.
JPMorgan informed the drug manufacturer it would need to find a new bank to carry out JPMorgan's current responsibilities, which include cash flow management and invoices.
The decision was made in order to prevent any damage to JPMorgan's reputation over to its involvement with Purdue, the source added.
Purdue became a dominant force in the pharmaceutical industry largely due to the blockbuster painkiller OxyContin.
There are hundreds of lawsuits in various states against both Purdue and its owner the Sackler family, who are accused of pushing for the prescription of OxyContin despite knowing how addictive it is.
app