PHA to plant 100K saplings
RAWALPINDI: Parks and Horticulture Authority (PHA) here will plant over 100,000 saplings during spring plantation campaign launched here on 9th Feb.
According to a PHA spokesman, all the arrangements have been finalized to make the campaign a success. Chairman PHA, Asif Mahmood, Deputy Commissioner, Rawalpindi/Director General PHA Dr. Omar Jahangir, officers of district administration, members of national and provincial assemblies and representatives of civil society attended the inaugural ceremony of the plantation campaign organized at Commissioner House Rawalpindi.
The spokesman informed that maximum saplings would be planted at the green belts of the city including Liaquat Bagh, Double Road, Shamsabad, Rashid Minhas and other areas.
Efforts would also be made during the campaign to sensitize the people to come forward and participate in the plantation campaign.
Mostly cold, dry weather expected
ISLAMABAD: The met office today forecast cold and dry weather in most parts of the country during the next 24 hours.
According to the synoptic situation, a continental air is prevailing over most parts of the country. During the last 24 hours, rain/thunderstorm (with snowfall over hills) occurred at scattered places in Malakand, Hazara, Rawalpindi, Gujranwala, Lahore divisions, Gilgit-Baltistan and Kashmir, while at a few places in Sargodha division and Islamabad. The weather remained cold and dry elsewhere in the country.
Following rainfalls were recorded in millimeters: Punjab: Murree 32, Hafizabad 20, Mangla 11, MB din, Jhelum 10, Rawalpindi (Chaklala 09, Shamsabad 01), Sialkot(City 07, AP 06),Islamabad(ZP 03, Saidpur 01), Narowal 03, Gujrat 02, Lahore 02, Faislabad 01,Kashmir: Rawalakot, Gari dupatta 33, Muzaffarabad, Kotli 24,Kyber Paktaunkhwan:Pattan 24, Balakot 22, Kakul 17, Mirkhani 10, Malamjabba 05, Chitral 04, Dir(upper 14, lower 03), Drosh 03,Gilgit-Baltistan: Astore 16, Skardu 14, Gilgit 07, Bagrote 05, Bunji, Chillas 03,Snowfall(inch): Skardu 08, Astore 06, Malmjba, Drosh 02, Bagrote 01.
The lowest minimum temperatures were recorded as follow: Kalam -12°C, Kalat -07°C, Parachinar, Bagrote -06°C, Malamjabba -05°C, Skardu, Gupis-04°C, Astore, Quetta, Hunza -03°C, Drosh, Zhob, Chitral & Dir -02°C,Peshawar 05°C, Islambad 05°C,Lahore 08°C.
Agriculture: Start cultivation of bhindi immediately!
FAISALABAD: Agriculture experts have advised the growers to start cultivation of bhindi (okra/ladyfinger) immediately and complete it by end of March to get a bumper crop.
According to the Agriculture Department, the best time for the cultivation of okra crops is mid-February to the end of March. 
The growers should also use recommended varieties of okra as these varieties not only have disease resistance but also give maximum production.
Relevant: Punjab Agriculture Minister Malik Nauman Ahmad Langrial said that per acre yield of important crops would increase besides exports due to farmers friendly policies of the incumbent government. He said this addressing the launching of Punjab Agriculture Policy at a local hotel on Wednesday. Unfortunately, in past attention was not paid towards the preparation of comprehensive agriculture policy and for resolving the problems of the farming community, he added. Financial betterment of farmers was the top priority of the incumbent government, he said and added that was why the government had decided to provide beneficial subsidies directly to farmers in the form of cash transfer. The Minister stressed the need for utilizing available water in an appropriate manner and also lauded the steps of the Punjab government for the promotion of modern ways of irrigation. Punjab Agriculture Secretary Wasif Khursheed said all stakeholders had been consulted during the preparation of the agriculture policy and added that USAID experts had also extended assistance in this regard. Under this policy investment and mechanization would get promoted in the agriculture sector, the secretary added. He said in future annual developmental projects would be made in accordance with the agriculture policy guidelines. Wasif Khursheed said, almost development upto 4 to 5 per cent would take place in the agriculture sector with effective implementation of this policy. Provincial Finance Minister Hashim Jawan Bakht and others also spokes on the occasion.
More rains likely from Sunday evening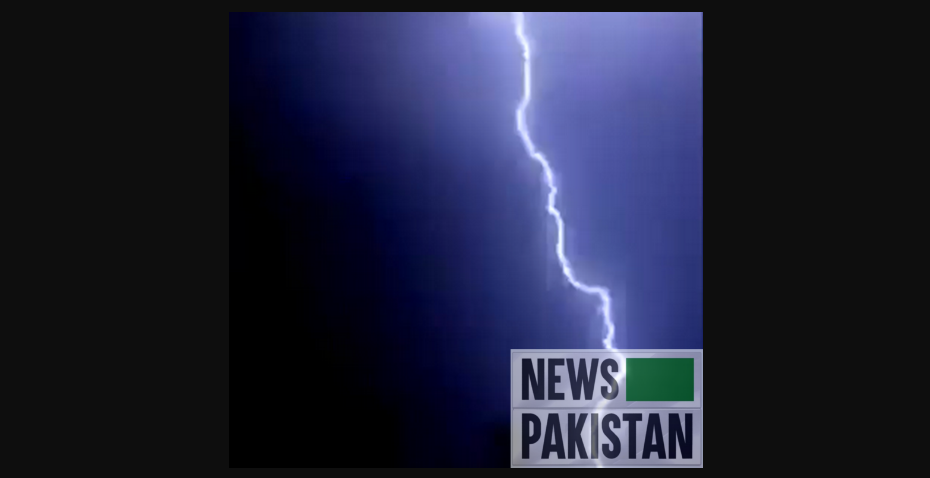 LAHORE: More rain and thundershowers are expected in Punjab including provincial capital during the next 24 hours as a strong rain-bearing system is likely to enter the country on Sunday evening/night, which would persist till Friday.
In the initial phase, rain is expected at scattered places in Upper Punjab — Rawalpindi, Gujranwala, Lahore, Sargodha and Faisalabad divisions, Islamabad, Gilgit-Baltistan, Kashmir on Sunday evening and Monday, according to Met. Office. In the final phase, this weather system is likely to further intensify on Tuesday evening and night and may persist till Friday. The maximum temperature in the provincial capital on Saturday was recorded as 20 degree Celsius.