ISLAMABAD: ATS's trigger-happy and obviously untrained personnel shot Osama Satti, a 22-year-old member of Insaf Students Federation, today here in the G-10 area.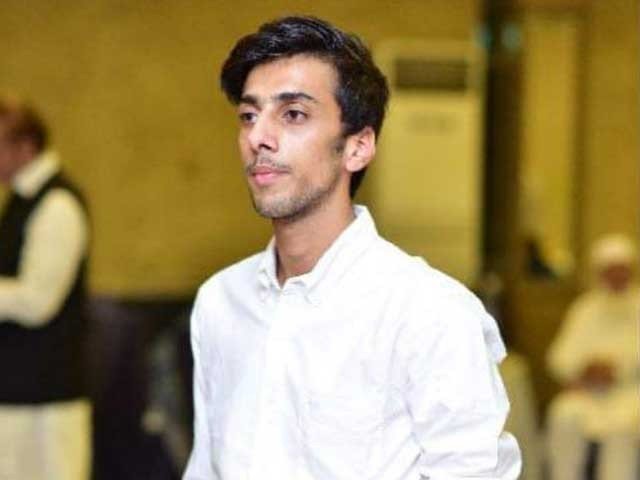 Sources informed that the deceased was coming back home after dropping a friend at Osama had gone out to drop a friend at the National University of Science and Technology (NUST) around 2am on the night between Jan 1 and Jan 2.
He stepped onto the accelerator when Policemen asked him to pull over. Reckoning him to be a criminal, Police pumped 17 bullets at the tinted-glass vehicle of Osama on Kashmir Highway. When his body was examined at PIMS it transpired that he had received one bullet in his head, another in his chest while 15 others all over his corpse.
In his complaint Nadeem Younis Satti has stated: "My son quarreled with the Islamabad police officers a day ago where he was threatened." Meanwhile, five policemen have been taken into custody in the murder case (u/s 302). The five killers were produced before Naveed Khan judicial magistrate who approved their three-day physical remand.
Reacting to a complaint lodged by Osama's father Nadeem Younis Satti, IG Islamabad formed teams comprising SP Saddar and SP Investigation under the supervision of DIG Operations.
Federal Minister for Interior Sheikh Rashid Ahmed stated:
گزشتہ روز افسوسناک پولیس واقعہ میں طالب علم (مرحوم) اسامہ ستی کے لواحقین سے اظہار افسوس . اور مرحوم کے لواحقین سے دلی ہمدردی کا اظہار ۔ انشاءاللہ واقعے میں ملوث تمام افراد کو قانون کی گرفت میں سخت سے سخت سزا دی جائے گی.
SAPM for Overseas Pakistanis and Human Resource Development Zulfi Bukhari stated: "Met Usama Satti's family today upon PM Imran Khan's instructions and assured them of complete transparent investigation and results.
"Usama's services for ISF (Insaf Students Federation) will not go in vain. All depts meant for public service are answerable to people, no misuse of authority is acceptable."
Newspakistan.tv | YouTube Channel