Resolving issues of blocked NICs
ISLAMABAD: National Assembly Standing Committee on Government Assurances was told on Tuesday that 149.6 million Pakistanis had NICs while cards of 155460 persons were blocked by NADRA.
Director General Operations of NADRA Brig (Retd) Nasar Ahmed Mir told the committee that most of the blocked cards were of those persons who failed biometric tests, were not cleared by security agencies or courts issued orders against them.
On the instructions of Ministry of Interior, District Level Committees (DLC) was formed to either unblock or cancel cards of the citizens, he said adding these committees unblocked cards of 38,000 citizens while 7000 cards of aliens were canceled in the country.
He said members of National Assembly could oversee the work being done by the district committees headed by deputy commissioners and comprising members from intelligence agencies. The members of the committee belonging to erstwhile federally administered areas told that their constituents came to them with complaints of blocked cards.
The committee also took up the issue raised by MNA Ahmad Hussain Dehar through a calling attention notice in the National Assembly regarding maintenance of Pakistan Code by the Ministry of Law and Justice with regard to the amendment made in section 182 of Pakistan Penal Code.
An official of the Khyber Pakhtunkhwa told the committee that no citizen was detained in the province in the name of regional responsibility.
The committee chair Amir Dogar directed that members from erstwhile FATA areas should be invited to the meetings for development activities.
The committee was given assurance by NADRA that shortage of staff and buildings in Khazai and Bazai areas of FATA would be met. Some members were of the view that the process of verification of a citizen should be made easy while others held the opinion that lowering guard on the issue could endanger security. The committee was told that a person could present seven types of documents to prove his citizenship, he added.
KP CM again extends talk invitation to PTM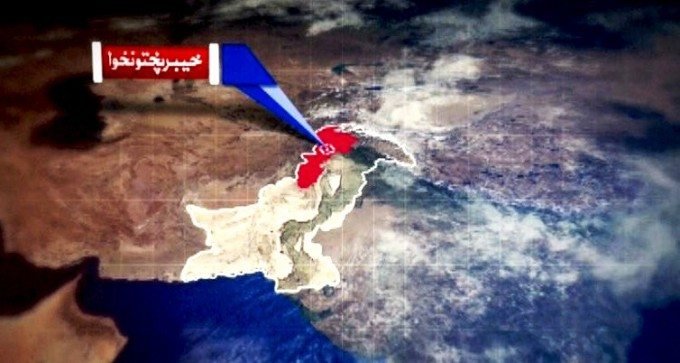 PESHAWAR: KP Chief Minister (CM) Mahmood Khan has once again decided to extend a formal invitation to the leadership of Pashtoon Tahafuz Movement (PTM) for holding negotiations.
The invitation was extended during a meeting with the Advisory Committee comprising of Senators and members of National Assembly from the merged districts of the erstwhile FATA here at CM House on Thursday.
Besides, Advisor to KP CM on merged districts, Ajmal Khan Wazir, Senators Shamim Afridi, Momin Afridi, and MNAs Gul Dad Khan, Iqbal Afridi, Mufti Abdul Shakoor, Gul Zafar Khan, Munir Orakzai and Maulana Jamaluddin attended the meeting. For holding negotiations, a four-member panel from the advisory committee was also constituted that will contact the leaders of PTM and will pursue them for negotiations. During the meeting, the committee presented its reports in connections with efforts for negotiations with the Movement and informed that despite written invitation and individual contacts, no progress has been made for negotiations from PTM.
The committee reviewed the overall situation and decided to extend an invitation to the leaders of PTM once again and for the purpose, a panel comprising of the members of the advisory committee was also constituted.  The panel is comprised of MNAs Maulana Jamaluddin, Munir Orakzai, Sajid Tori and Iqbal Afridi. The special delegation will contact the leaders of PTM and will pursue them for formal negotiations and jirga to search out an amicable solution to the reservations and problems.
app
Commissioner Karachi determined to revive libraries
KARACHI: Commissioner of the Metropolis Iftikhar Shallwani has told since public libraries were in very bad shape the newly formed Council of Public Libraries was endeavoring to ameliorate the state of affairs.
He was addressing a Presser held here by the School Libraries Association (SLA) at the Karachi Press Club to mark World Book & Copyright Day. Commissioner Shallwani appreciated the work being carried out by SLA for enhancing the awareness about the importance of libraries in schools.
While pointing out that in most of the public libraries books were just piled-up in heaps, the Commissioner said that only civil society could improve the condition. Director SLA Nooruddin Merchant and Dr. Khwaja Mustafa (Executive Director – SLA) also spoke on the occasion. 
Conspicuous among others there was Dr. Farhat Hussain (President Pakistan Library Association), Dr. Raees Ahmed Samdani (renowned writer) Director Minhaj University (Lahore). 
A peaceful procession followed the Press Conference with participants pressing for their demands by means of placards apropos provision of libraries in public sector schools and appointment of librarians. 
Intra dialogues can play key role in making Afghan peace process result-oriented: FO
ISLAMABAD: Pakistan believes in that intra Afghan dialogue can play the key role in making Afghan peace process result oriented as it was equally important for all stakeholders to play their significant roles, Foreign Office (FO) Thursday said.
Foreign Office Spokesperson, Dr Muhammad Faisal, addressing the weekly media briefing here said Pakistan has been playing a facilitating role in the Afghan peace process as a shared responsibility but has not been part of the last rounds of dialogue between the United States (US) and Taliban in Doha.
"There was no such thing as "Doha Process". Ongoing talks between the US and Taliban is a positive development and Pakistan hopes that this will lead to durable peace and stability in Afghanistan", he added.
Dr Faisal said Pak-India talks on Kartarpur corridor covered the technical level discussion over its opertionalisation designs for hydrology including passage of flood water.
To a question, he said authorities concerned are being probed Quetta blast and any involvement of external elements will be shared with the nation.
Dr Faisal said Pakistan has taken detailed measures to come out of the grey list of Financial Action Task Force (FATF) and foreign ministry has worked hard on the issue.
He said Indian occupation forces during the so-called cordon off and search operations in Indian occupied Kashmir (IoK) has martyred four Kashmiris including Shah Jahan Mir, Abid Hussain Wagay, 11th class student Owais Ahmad Mir and a 13-year old boy Sajjad Ahmad in Langate, Shopian and Poonch areas.
"We urge the international community, to call upon India, by all possible means, to immediately halt the human rights atrocities in IoK and seek their help in resolving the Jammu and Kashmir dispute," he added.
app