Sanjrani sworn-in as Senate Chairman, Mandviwalla to deputize him!
ISLAMABAD: PPP/PTI backed independent and so-far unheard-of senator from Balochistan Sadiq Sanjrani has sworn-in as Senate Chairman today here. He bagged 57 votes while PML-N candidate veteran politician Senator Raja Zafar-ul-Haq mustered-up 46.
Sanjrani's election (though apparently a result of massive horse trading) is historical in the sense that he is the first Baloch to win the chairmanship of the upper house.
PPP Senator Saleem Mandviwalla managed to beat PML-N-backed Usman Khan Kakar (a Senator of Pakhtunkhwa Milli Awami Party) by securing 54 votes against  Kakar's 44. It is pertinent to mention here that MQM that faced a dramatic defeat in the senate elections opted to abstain from the deputy's election. 
PS: Sons also rise! Sons of PM and PTI MNA Hamid-ul-Haq created an unpleasant scene when they got involved in a brawl after hearing the results.
RELEVANT PIECE PUBLISHED EARLIER
CDA to start operation in E-12 to retrieves land
ISLAMABAD: Capital Development Authority (CDA) has decided to start operation in sector E-12 to take possession of its land illegally occupied by the encroachers.
CDA had launched E-12 in 1989 but development work of the said sector could not be started due to illegal possession of the occupants. CDA official said that Enforcement Directorate had issued notices to all illegal occupants of land in sector E-12 to vacate its land by December 13. The areas included Dharik Mohri, Bhaikra Koh, Bhaikra Fateh Baksh, Bara Dari, Sari Saral, and Golra, where CDA would conduct the operation to retrieve the land, he added.
He said that the civic body in its notice warned the illegal occupants, to vacate the land within a week, otherwise legal action would be taken against them. He said the focus of CDA administration was to retrieve and secure possession in all those sectors, which are under adverse possession so that these stalled sectors could be developed on priority to facilitate the allottees who were allotted plots in these sectors many years ago. According to details, the Capital Development Authority (CDA) had retrieved and taken possession of 300 Kanal of land in sector E-12 after a special operation two years ago.
PIMS to start hospital's own incinerator
ISLAMABAD: Pakistan Institute of Medical Sciences (PIMS) is all set to operate itself the burning of infectious waste with the start of hospital's own incinerator during the current month of December.
All codal formalities have been completed to install and start of the incinerator as the hospital has obtained the No Objection Certificate (NOC) from Pakistan Environment Protection Agency, an official of the hospital said on Sunday. He said the incinerator has been placed while work is underway to make it ready for the test run which is expected in the first week of current month by a team of foreign and local experts. "The process of installation of this incinerator is underway, which will have a capacity to burn around 100 kg hospital waste an hour. Under the agreement, the supplier will be responsible for operation and maintenance of incinerator for three years." "With the start of this incinerator, the hospital administration will be able to address the issue of dumping of its waste," Dr. Wasim Khawaja, PIMS spokesman said.
He said presently, the hospital's non-infectious waste is disposed of by the Capital Development Authority (CDA) while the hospital has contracted out the collection and incineration of its infectious waste to the National Cleaner Production Centre of Attock Refinery Limited. He said the incinerator with having dual chambers can convert the waste into infection free ash, which could be safely dumped.
Dr. Wasim said that this modern incinerator will operate both on gas and electricity. "We would have the choice to smoothly run the incinerator either on gas or electricity." He said that the machine would burn solid waste which would be collected from various sections of the hospital at a high temperature of 800 °C to prevent from the risk of leaving infections.
He said that the hospital would have second incinerator this month, which would be made operational during the current month. He said after installation of the second incinerator, the hospital would be fully self-reliant as if one incinerator gets faults, the second would start operating. Dr. Wasim Khawaja said the total cost of the two incinerators is Rs 56 million. It is pertinent to mention here that presently a huge quantity of hospital's waste is collected daily without any safe disposal system while the waste is burnt openly which may cause spread of various infectious diseases besides negative effects on pollution, against the mandatory practice of burning hospital waste at a high temperature to avoid the risk of spreading infections.
An amount of Rs 80 per kg is charged by NCPC from the hospital for collection and incineration of infectious waste. Incineration is a waste treatment process that involves the combustion of organic substances contained in waste materials. Incineration and other high-temperature waste treatment systems are described as thermal treatment. Incineration of waste materials converts the waste into ash, flue gas and heat. Medical waste incineration involves the burning of wastes produced by hospitals. These wastes included both infectious medical wastes as well as non-infectious, general wastes. According to experts, incineration plants must be designed to ensure that the flue gases reach a temperature of at least 850 °C (1,560 °F) for two seconds in order to ensure proper breakdown of toxic organic substances.
Fog: 5 injured in a road accident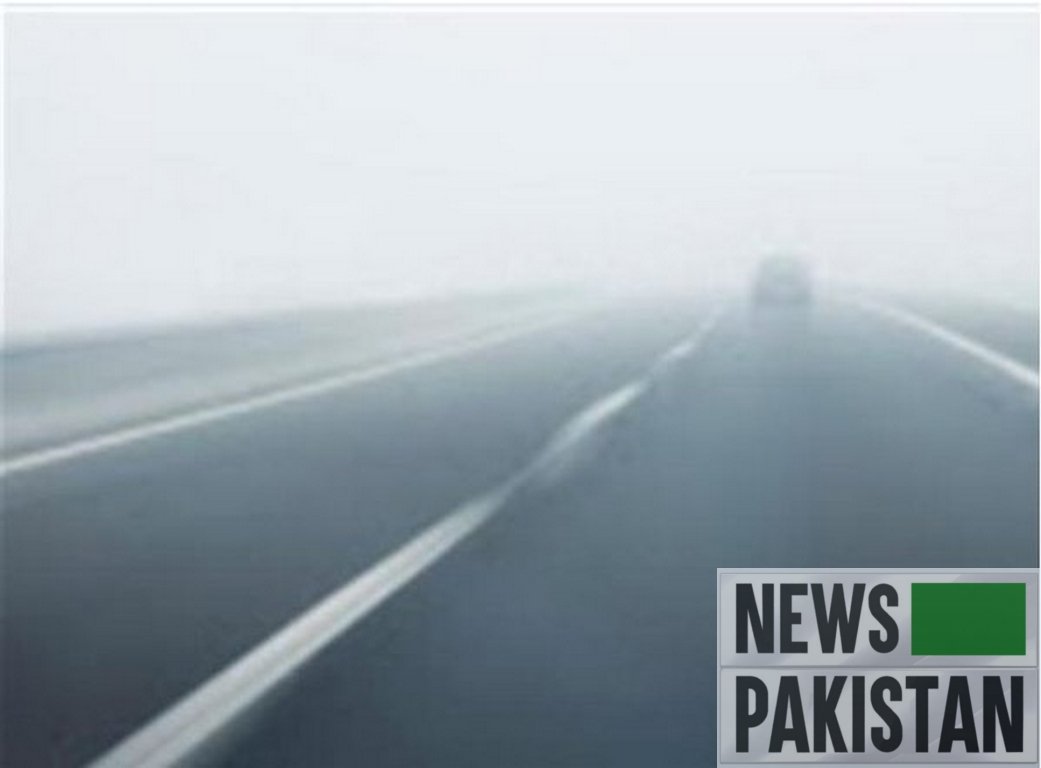 ISLAMABAD: Five persons were injured as nine vehicles collided on the M-2 Motorway this morning.
According to a spokesman of the Motorway Police, the accident occurred near Kala Shah Kaku on Lahore Islamabad Motorway due to dense fog. He said that the rescue and relief operation is underway at the moment.
Meanwhile, M-2 from Lahore to Islamabad, M-3 from Pindi Bhattian to Faisalabad and M-4 from Faisalabad to Gojra have been closed for all types of traffic.
The Motorway Police has advised the general public to avoid unnecessary traveling on national highways and motorways.