Special arrangements for polio vaccination campaign in Karachi
KARACHI: All relevant administrative arrangements, in particular context of security, are being finalized for the nine-day polio vaccination campaign, particularly focusing on "missed out" children" in Karachi from February 18 to 26.
The campaign to be simultaneously held in 106 different union councils of the metropolis is envisaged to cover 1.4 million between four months to five years with injectable polio vaccine and administer another 1.53 million under five with oral polio vaccine.
During a meeting chaired by Commissioner of Karachi, Iftikhar Shallwani, on Thursday to review the measures being adopted for the special campaign, it was agreed to adopt strict policy to necessarily vaccinate children, who owing to one or the other reason could not be shielded against the crippling virus during previously held exercise.
Dr. Umer Farooq, the coordinator for Emergency Operation Centre (EmOC) for Polio Eradication – Sindh in his briefing on the occasion, said 2100 sites have been particularly identified in 106 UCs of Karachi that needed special measures to gain easy access to the children pertaining to target age group.
These were said to be areas where kids, from new born to five years, were found to be suffering from diarrhea during visits of polio teams at their door steps hence could not be given the vaccine.
"Even if administered the same there are all chances that it would have been excreted through stools," said the EmOC  Coordinator.
Sites with largely mobile population and also the localities where children, as a practice, are registered not to be available at their homes during visit by vaccinators were said to be also particularly attended.
app
KP Govt to issue Sehat Insaf Cards to transgenders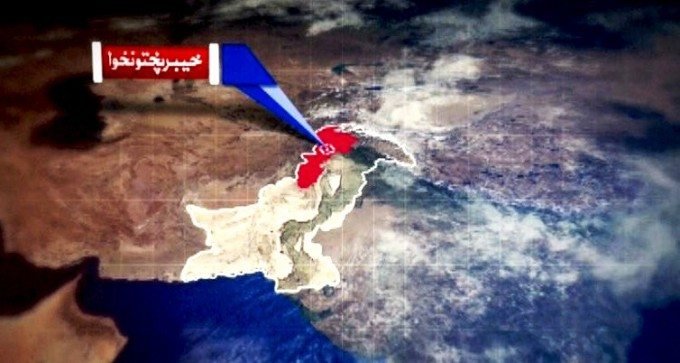 PESHAWAR: Khyber Pakhtunkhwa Minister for Information Shaukat Yousafzai has said the provincial government would issue Sehat Insaf Cards to transgender to give them access to best health facilities.
Talking to media here, he said the government was taking measures to give respectable status to transgender in the society and in order to provide the employment opportunities, vocational training would be provided to them.
He deplored that past provincial governments totally ignored the rights of the transgender community and did not take any step for their welfare. He said PTI government, unlike past governments, would provide opportunities to transgender to lead a respectable.
The government would provide soft loans on easy installments to them to start their own business besides provision of an educational facility to become a useful citizen of the country.
Chinese researchers develop new device for drugs detection
BEIJING: Chinese researchers have developed a mass spectrometer that can rapidly detect illegal drugs on-site.
Drugs identification is essential for drugs control, and law enforcement departments have an urgent need for the technology and equipment that can rapidly identify illegal drugs, including new ones.
Developed by researchers from the Dalian Institute of Chemical Physics under the Chinese Academy of Sciences, Yunnan Police Officer Academy, and Drugs Analysis and Drugs Control Technology Key Laboratory of the Ministry of Public Security, the device realizes rapid on-site detection of illegal drugs in a complex matrix. The research was published in the journal Anal. Chem.
The device can analyze 27 types of drugs. It can analyze the drugs in less than two seconds and the detection limits for all drugs are at the nanogram level.
The device also adopted a temperature-regulated sampling strategy that can distinguish illegal drugs components in plant-based drugs samples and drinks containing illegal drugs.
The device has been used in some frontier inspection stations in Yunnan Province to help combat drugs smuggling.
They will keep improving the performance of the device based on the current application, according to the research team.
app
Drink more water to keep kidneys healthy
KARACHI: World Kidney Day is being observed today all over the world.
Kidneys filter water waste from the blood and facilitate its rejection through urine.

 

But we ourselves damage our kidneys by not drinking enough water, using too much salt that results in kidney stone, excessive use of painkillers and prolonged usage of heartburn medication (Proton Pump Inhibitors, or PPIs), devouring too much meat that creates acid in the blood causing acidosis (making getting rid of acid difficult), drinking diet sodas, eating processed foods (that are high in sodium and phosphorus), working out to excess,  drinking alcohol and smoking. Changes to urine, coldness and fatigue, itchy skin, dizziness and nausea, and bad breath are pointers that your kidneys are not healthy.
Run for them, they'll keep running or you!
___________________________________________________________________________________________
850 MILLION PEOPLE WORLDWIDE are now estimated to have kidney diseases from various causes. Chronic kidney diseases (CKD) cause at least 2.4 million deaths per year and are now the 6th fastest growing cause of death.
Acute kidney injury (AKI), an important driver of CKD, affects over 13 million people worldwide and 85% of these cases are found in low and middle-income countries (LMICs). Around 1.7 people are estimated to die annually because of AKI.
Moreover, CKD and AKI are important contributors to increased morbidity and mortality from other diseases and risk factors including cardiovascular disease, diabetes, hypertension, obesity, as well as infections such as HIV, malaria, tuberculosis and hepatitis. Furthermore, CKD and AKI in children, not only lead to substantial morbidity and mortality during childhood but also result in medical issues beyond childhood.
Challenges to kidney health: disparities & access
Despite the growing burden of kidney diseases worldwide, kidney health disparity and inequity are still widespread. CKD and AKI often arise from the social conditions in which people are born, grow, live, work and age including poverty, gender discrimination, lack of education, occupational hazards and pollution among others.
Transplantation is considered the most cost-effective treatment of CKD. However, it has a high set up costs with regards to infrastructure and requires highly specialized teams, availability of organ donors and cannot be done without dialysis backup. Physical and legal infrastructure requirements and cultural bias against organ donation often present barriers in many countries, making dialysis the default option.
However, while national policies and strategies for non- communicable diseases (NCDs) in general are present in many countries, specific policies directed toward screening, prevention, and treatment of kidney diseases are often lacking. More than half (53%) of countries that have an overarching NCD strategy in place have no management guidelines or strategy for improving the care of people with CKD (either specifically or within a broader NCD strategy).
What we call for
This year, World Kidney Day sets out to raise awareness of the high and increasing burden of kidney diseases worldwide and the need for strategies for kidney diseases prevention and management.
Kidney Health for Everyone Everywhere calls for universal health coverage (UHC) for prevention and early treatment of kidney disease.
The ultimate goal of a UHC policy is to promote population health by ensuring universal, sustainable and equitable access to essential healthcare of high quality, protecting people from health impoverishment and improving equity in health across socioeconomic groups.
Specifically, WKD calls on everyone to advocate for concrete measures in every country to improve kidney care:
Encourage and adopt healthy lifestyles (access to clean water, exercise, healthy diet, tobacco control. Many types of kidney diseases can be prevented, delayed and/or kept under control when appropriate prevention measures are in place.

Make screening for kidney diseases a primary healthcare intervention including access to identification tools (e.g. urine and blood tests). Screening of high-risk individuals and early diagnosis and treatment is cost-effective to prevent or delay end-stage kidney diseases.

Ensure kidney patients receive basic health services they need (e.g. blood pressure and cholesterol control, essential medications) to delay disease progression without suffering financial hardship.

Call for transparent policies governing equitable and sustainable access to advanced health care services (e.g. dialysis and transplantation) and better financial protection (e.g. subsidies) as more resources become available. Breaking down socioeconomic barriers and expanding access to comprehensive services in order to meet the needs of the population is essential to guarantee equitable kidney care and increase quality.
___________________________________________________________________________________________
A relevant piece published earlier: