Trump ex-campaign chief back in court for further sentencing
WASHINGTON: US President Donald Trump's former campaign chief Paul Manafort, sentenced to 47 months in prison last week for tax and bank fraud, returns to court on Wednesday to find out whether he faces even more jail time.
Manafort, who turns 70 on April 1, is to appear before Judge Amy Berman Jackson in a federal court in Washington for sentencing on two conspiracy charges to which he has pleaded guilty.
The veteran Republican political consultant and lobbyist faces a maximum penalty of five years in prison for each count.
Jackson can decide whether any sentence she imposes runs concurrently with Manafort's current sentence or is tacked on to the end.
Manafort's case is the highest-profile one yet stemming from Special Counsel Robert Mueller's investigation into Russian interference in the 2016 presidential election.
He is one of a half-dozen former Trump associates and senior aides charged by Mueller, although none of them have been accused so far of direct collusion with Moscow to get Trump elected to the White House.
Manafort was convicted by a jury in August of five counts of filing false income tax returns, two counts of bank fraud and one count of failing to report a foreign bank account.
His conviction was a stunning downfall for a man who also worked on the White House bids of three Republican presidents — Gerald Ford, Ronald Reagan, George H.W. Bush — and party hopeful Bob Dole.
The charges were not connected to Manafort's role in the Trump campaign, which he headed for two months in 2016, but were related to lucrative consulting work he did for Russian-backed Ukrainian politicians from 2004 to 2014.
Prosecutors alleged that Manafort used offshore bank accounts to hide more than $55 million he earned working for the Ukrainians.
The money was used to support a lavish lifestyle which included purchases of luxury homes and cars, antique rugs, and expensive clothes, including an $18,500 python jacket.
Manafort was sentenced to 47 months in prison last week by US District Judge T.S. Ellis — a jail term that was well below the federal sentencing guidelines of 19 to 24 years and was criticized by many as too lenient.
app
Can Japan end its obsession with plastic?
TOKYO: Amid global concern apropos single-use waste, new legislation can help end Japan's obsession with plastic.
The push comes ahead of the G20 summit, which Japan will host in Osaka in June. Prime Minister Shinzo Abe's government wants to use the meeting to push for an agreement on reducing marine plastic waste. But the country's own record on single-use plastic is hardly exemplary: Japan generates more plastic packaging waste per capita than any other country except the United States, according to the UN.
"We believe there is room to reduce that volume and we are now considering ways to do that," said Kentaro Doi, director of plastic waste strategy at Japan's environment ministry. In 2018, Japan's government unveiled a proposal to start tackling the issue, with the goal of reducing the country's 9.4 million tonnes of plastic waste a year by 25 percent by 2030.
A key part of the proposal is to require businesses to charge for plastic bags – a measure that has been already been widely adopted around the world. "What we are going to do is to put a value on it… we would like people to think about whether it is really necessary to use them," Doi told the Media. 
But government officials acknowledge Japan is coming to the issue late – dozens of countries already require businesses to charge for plastic bags, and many have banned their use outright. "Other countries were ahead of us," concedes Doi, adding that the policy in Japan "will be introduced in 2020, at the earliest."
app
Israel kills 3 Palestinians in separate attacks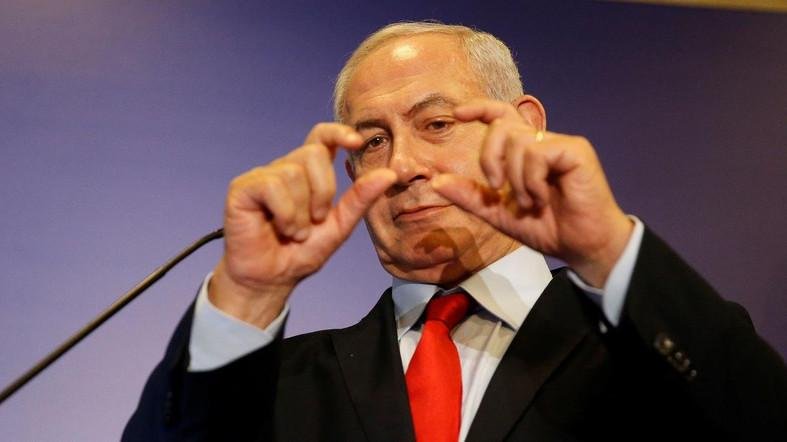 NABLUS: Palestinian Health Ministry stated today that  Israeli forces had killed three Palestinians: "The unit that communicated with the Israeli side reported that a Palestinian was killed in Abveyn village". 
According to a statement from the Israel army, Omar Abu Leyla, the alleged perpetrator of a Sunday attack on Israeli soldiers, stabbed an Israeli soldier at the entrance of the Ariel settlement before stealing his weapon.  He then drove his car to the Gitai Avishar junction and opened fire on Israelis at a bus station. He was killed in an operation in Ramallah.
In another attack, Israel forces killed two Palestinians in Nablus, the ministry said.  Israel has not given the bodies to Palestine, Civil Liaison Manager Mazin ed-Denbek told Anadolu Agency.
Australian govt changes system for job-seekers
CANBERRA: The Australian government announced today the biggest overhaul of the nation's unemployment services in two decades.
Kelly O'Dwyer, the minister for jobs and industrial relations, said in a media release on Wednesday that the government would make sweeping changes to the 1.3-billion-Australian dollar (920 million U.S. dollars) per year employment system, Jobactive, in the lead-up to May's general election. Under the changes, the majority of Jobactive services will be delivered via a digital platform for both employers and job-seekers. Prime Minister Scott Morrison said that the new system would be more targeted to individual needs. "It's a more flexible plan which is giving people more tools, both those helping people find jobs and help people looking for jobs," he said in an appearance on Network Seven television. The government will also abolish the requirement that job-seekers receiving unemployment benefits apply for 20 jobs every month in order to continue receiving welfare.
While the number of applications being lodged by users will continue to be monitored, the system will also take into account whether job-seekers are engaging in volunteering, work experience opportunities or training. "Our changes are the most extensive shake-up of employment services in 20 years, empowering job seekers who are job-ready and prioritizing support for those who face the greatest barriers," O'Dwyer said on Wednesday. "Whilst the government's employment services system, Jobactive, has performed better than its predecessor programs and achieved strong results in getting people off welfare and into work, with almost 1.3 million job placements since July 2015, we want to see even more Australians enter meaningful, long-term work."
app