UN mission investigates civilian casualties in Afghan provinces
KABUL: The United Nations Assistance Mission in Afghanistan (UNAMA) was investigating civilian casualties during military operations in three eastern provinces earlier this month that left two dozen civilians killed and injured, the mission said on Friday.
The preliminary findings from UNAMA indicated that 24 civilians were killed and injured in three separate operations against Taliban militants by Afghan security forces backed by NATO-led coalition troops on March 8 and 9 in Maidan Wardak, Nangarhar and Paktika provinces, according a UNAMA statement on its website.
"UNAMA will continue its independent fact-finding and share the findings with the concerned parties. Initial findings indicate that the majority of the victims were women and children," the statement said, adding "UNAMA notes with particular concern the high number of deaths in these three incidents."
In one incident 13 women and children were killed and injured following an airstrike in Hisarak district of Nangarhar, according to the statement.
On Wednesday, Afghan President Mohammad Ashraf Ghani instructed top Afghan military officials to take initiative in the battle field and prevent civilian casualties during military operations.
"UNAMA takes note of the recent decision by the Afghan government to address reports of civilian casualties apparently caused by pro-government forces in three separate incidents on March 8 and 9 in Maidan Wardak, Nangarhar and Paktika provinces, including the instruction of the president for a review of mechanisms and procedures used in military operations with a view to preventing civilian casualties."
The Afghan civilians continue to bear the brunt of armed conflicts as more than 3,800 civilians were killed and over 7,180 others injured in conflict-related incidents in 2018 in the war-torn country, according to figures released by UNAMA last month.
The mission has attributed 63 percent of the civilian casualties to the Taliban and other militant groups, 24 percent to security forces over the period while 10 percent were attributed to both sides during clashes and the rest 3 percent were caused by other reasons.
app
Canada unveils air passenger bill of rights
OTTAWA: Airline passengers in Canada will soon be eligible for significant compensation for delayed flights or lost baggage under regulations announced Friday by Transportation Minister Marc Garneau.
The measures follow a rising number of complaints about being stuck on the tarmac for hours, musical instruments being broken in transit and lost baggage.
"Our goal was to provide a world-leading approach to air passenger rights that would be predictable and fair for passengers while ensuring our air carriers remain strong and competitive," Garneau said.
"These new regulations achieve that balance and will give air travelers the rights and treatment they pay for and deserve."
Starting July 15, airlines will be required to disembark passengers after three hours on the tarmac if there is no prospect of taking off soon.
They would also need to compensate passengers bumped from overbooked flights up to Can$2,400 (US$1,800) and up to Can$2,100 for lost luggage.
As of December 15, additional measures will require airlines to pay passengers up to Can$1,000 for flight delays and cancellations, provide food, drink and accommodations, and rebook them on new flights — using competing airlines if necessary.
They would also have to seat children near a parent at no extra charge and develop new standards for transporting musical instruments.
The latter was in response to travelling musicians complaining on social media about broken guitars and other instruments during flights.
The rules apply to flights to, from and within Canada.
According to Canada's government statistics agency, there are an average of 5.5 million take-offs and landings at Canada's 91 airports each year.
Due to its vast geography, air transportation is crucial for connecting parts of the country. A flight from easternmost to westernmost Canada takes about eight hours.
app
Iran 'Threat': US orders new troops to ME!
WASHINGTON: The United States announced Friday it was deploying 1,500 additional troops to the Middle East in response to what the Pentagon called a "campaign" of recent attacks approved by Iran's top leadership.
The escalation of the US military presence follows a decision in early May to send an aircraft carrier strike force and B-52 bombers in a show of force against what Washington's leaders believed was an imminent Iranian plan to attack US assets.
And it comes as the Trump administration is planning to bypass congressional restrictions to sell arms to Saudi Arabia, a close US ally and Iran's arch-enemy in the region.
"This is a prudent response to credible threats from Iran," said acting Defense Secretary Patrick Shanahan.
President Donald Trump, who approved the deployment, called it "protective."
"We want to have protection in the Middle East," Trump told reporters as he prepared to set off on a trip to Japan.
"We're going to be sending a relatively small number of troops, mostly protective," Trump added. "It'll be about 1,500 people."
The new deployment includes reconnaissance aircraft, fighter jets, and engineers. Six hundred of the personnel belong to a Patriot missile defense battalion that had its deployment in the region extended.
Pentagon officials said the move was necessary after multiple threatening actions and several small-in-scope attacks in May by Iranian forces, the Iranian Revolutionary Guard Corps, and "proxy" forces.
Those include a rocket launched into the Green Zone in Baghdad, explosive devices that damaged four tankers in Fujairah near the entrance to the Gulf, and a Houthi drone attack against a Saudi oil installation.
The initial threat came at the beginning of May, according to Rear Admiral Michael Gilday, director of the Pentagon's Joint Staff.
The US caught the IRGC attempting to covertly deploy "modified dhows capable of launching cruise missiles," he said, referring to small traditional boats.
"We view this as a campaign," Gilday told reporters.
The moves "are all part of a dangerous and escalatory strategy by Iran to threaten global trade and to destabilize the region."
"We believe with a high degree of confidence that this stems back to the leadership of Iran at the highest levels, and that all of the attacks… have been attributed to Iran through their proxies or their forces," Gilday said, citing still-secret US intelligence.
US officials said the aim was both to extend greater protection to the 70,000 US forces deployed in the Middle East and Afghanistan, and to deliver a message to Iran to refrain from attacks.
"We think that through a combination of a very measured deployment of assets as well as public messaging, we are again trying to underscore that we are not seeking hostilities with Iran," he said.
Gilday said the US moves have had some impact. When Washington first learned of Tehran's alleged intent to launch attacks, it delivered a stern warning to Tehran "within hours" through an unnamed third party.
Since then, the threat of the missile-bearing dhows appears to have subsided.
However, the Trump administration continues to draw criticism that it has not clearly shown the need for an escalation.
Members of Congress were also angered that Trump was overriding their block on delivery of lethal weapons to the Saudis.
"More tactics with absolutely no strategy," tweeted Democratic Senator Chris Murphy.
"All that is happening now is escalatory move after escalatory move. Trump has ZERO plan for how this ends, and that should scare the hell out of everyone."
But Pentagon officials stressed that the US does not seek war with Iran.
"We do not see these additional capabilities as encouraging hostilities. We see them as defensive in nature," said acting Assistant Secretary of Defense Katie Wheelbarger.
"Our policy remains an economic and diplomatic effort to bring Iran back to the negotiating table to encourage a comprehensive deal that addresses the range of their destabilizing behavior in the region."
app
Venezuela Jail: 23 inmates dead in clashes with police!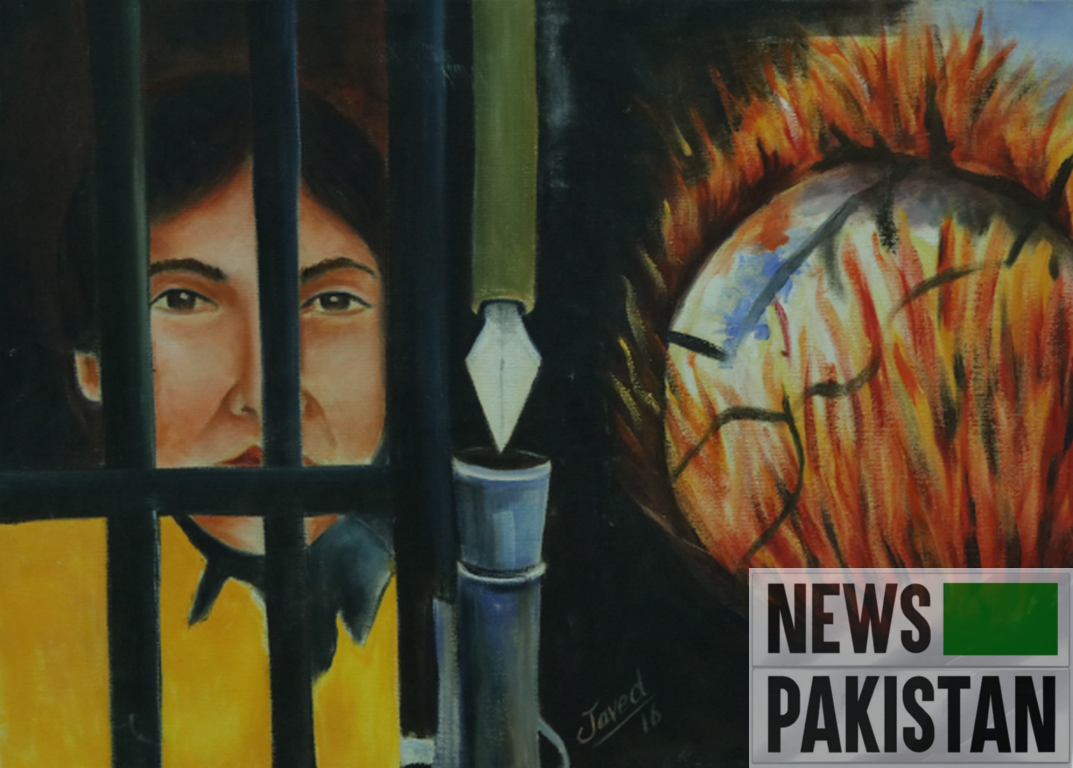 CARACAS: At least 23 inmates were killed and 14 policemen wounded in clashes at a jail in western Venezuela on Friday, an NGO that defends prisoner rights said.
The clashes were sparked by prisoners taking some visitors hostage. "We can confirm that there are 23 dead detainees and 14 wounded police," Carlos Nieto, director of the Una Ventana a la Libertad NGO, told the Media. 
app